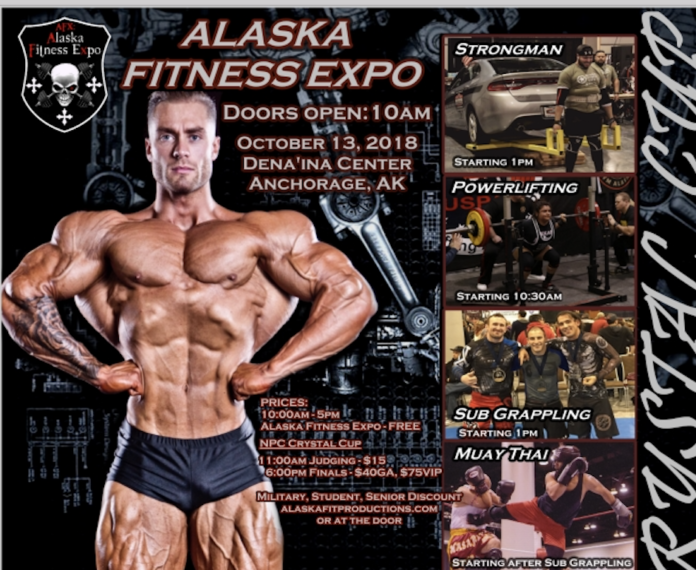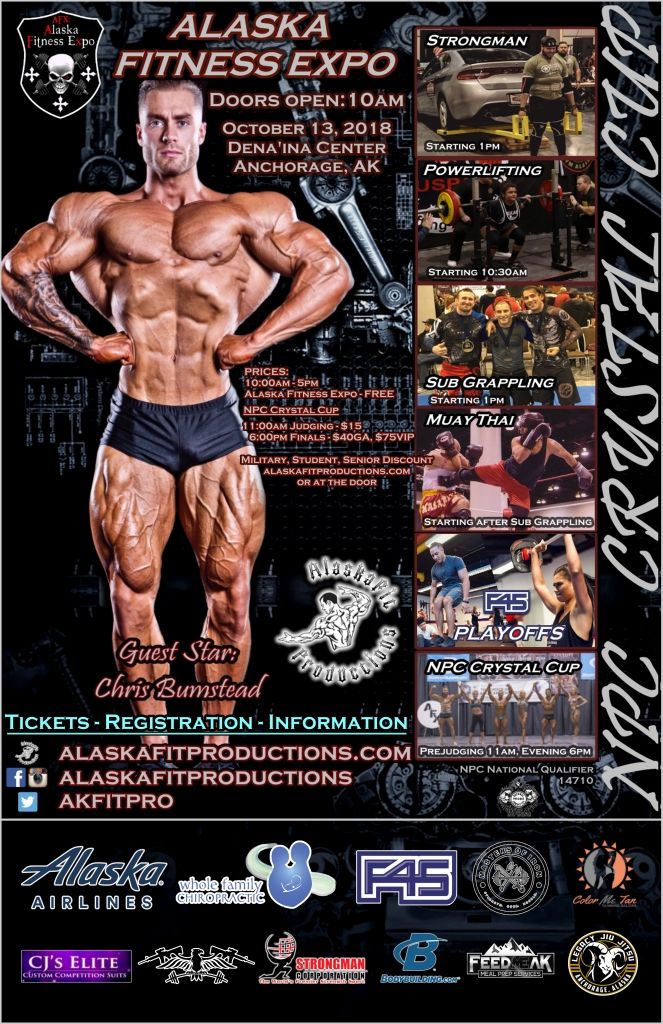 The NPC would like to proudly support an upcoming NPC event in Alaska, the NPC Crystal Cup. You don't want to miss this.   Part of AFX: The Alaska Fitness Expo, this is the 11th anniversary of the show with a growing number of competitors from all over the country.  This years special guest will be 2nd place Classic Physique Mr. Olympia, Chris Bumstead. 
AFX includes NPC Bodybuilding, Strongman, Powerlifting, CrossFit, Arm Wrestling along with seminars, demos and special guests.
Past guests include Kai Green, Danny Hester, Dana Linn Bailey, Dennis Wolf and Mike O'Hearn
We invite you to be a part of this great event, information tickets and entry forms are all available at alaskafitproductions.com.