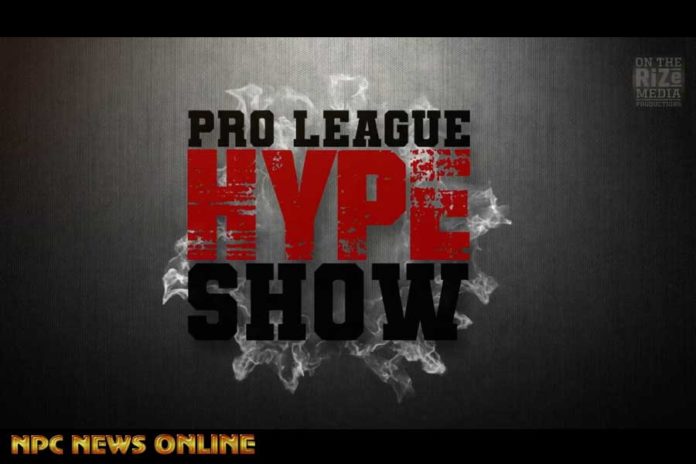 Dave Bowers Productions @davebowersproductions is promoting the IFBB Indy Pro show set for May 8th, 2021 in Indianapolis, IN. Big names are bound for the Indy stage in 212 and Open Pro Bodybuilding, so visit www.davebowersproductions.com or head to Instagram @ifbbindypro to register and get more information.
Watch the live stream on (Pay-Per-View) $19.99 available at www.davebowersproductions.com
Good luck to all the athletes competing this weekend.
Pro League Hype Show produced for www.npcnewsonline.com by – 'On The RiZe Media' in the UK.
Hosted by Giles Thomas
Look for #exclusive​ Photo Coverage by J.M. Manion @aroundthenpc_jm for @npcnewsonlineofficialpage , npcnewsonline.com
@ifbb_pro_league @npcworldwideofficial @npcnewstv @npcfitbody @npcwellness @npcworldwidewellness @ifbbproleaguewellness @t_manion @jmmanion #npcbodybuilding​ #npcfitness​ #npcmensphysique​ #npcclassicphysique​ #npcwomensphysique​ #npcfigure​ #npcbikini​ #npcwellness​ #ifbbprobodybuilding​ #ifbbpro212​ #ifbbproclassicphysique​ #ifbbprofitness​ #ifbbpromensphysique​ #ifbbprofigure​ #ifbbprowomensphysique​ #ifbbprobikini​ #ifbbproleaguewellness​ #olympiaqualifier​