It's the biggest weekend of the year to date in the NPC, with nine (that's right, nine!)- contests all across the country. We know it will be impossible to catch up with everything, so check back on Monday for our complete NPC Contest Roundup to see all of the action from this weekend's big events!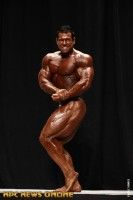 In Texas, the super-sized Ronnie Coleman Classic keeps getting bigger. Over 400 competitors have already registered to compete! Now in it's 16th year, the contest will be held just 15 minutes outside of Dallas at the Mesquite Convention Center. In addition to all of the NPC action, IFBB rookie Steve Kuclo will guest pose eight weeks out from making his pro debut at the New York Pro on May 18!
(Go here for more info on the Ronnie Coleman Classic!)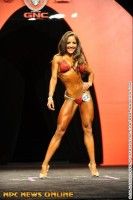 Speaking of New York, the Big Apple plays host to the Metropolitans on Saturday, with close to 250 competitors expected to turn out. One of the longest running competitions in the NPC, the Mets have churned out some serious talent over the past 40 years, most recently headlined by 2011 Bikini Olympia winner Nicole Nagrani. Nagrani won the Class A and Overall in bikini in 2010.
(Go here for more info on the Metropolitans!)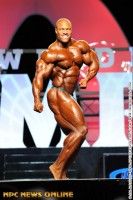 As far as big guest appearances, they don't get much bigger than what's coming to Lakewood, Ohio this weekend for the Natural Ohio Championships – current Mr. Olympia Phil Heath and four-time Mr. Olympia Jay Cutler. Heath will make one of his first guest-posing appearances of the year while Cutler, still recovering from bicep surgery, will be making an appearance and giving a seminar.
(Go here for more info on the Natural Ohio Championships!)


In other NPC action:
– 2008 Mr. Olympia, Dexter Jackson switches roles from competitor to promoter this Saturday in Florida for the Jacksonville Championships. Check out the contest info here.

– Two-time Figure Olympia and three-time Figure International winner Nicole Wilkins will make a guest appearance at the Landsing Grand Prix Classic in Landsing, Michigan. She'll be joined by IFBB Pros and guest posers Hidetada Yamagishi and Fouad Abiad. More info can be found here.
– IFBB Fitness pro and two-time Olympia runner-up Tanji Johnson and 2012 NPC Nationals Overall winner Todd Jewell highlight the guest appearances at the Vancouver USA Naturals and Tanji Johnson Classic. Check out the contest flyer for more.

– The Minnesota Army National Guard's NPC Gopher State Classic is Christine Bongiovanni and On Track Training's 10 year anniversary of promoting NPC shows in the state of Minnesota. This year's Gopher State Classic will the largest competition yet with 137 athletes currently registered and a sold out evening show. Go here for more info.
– The Mid-Illinois Championships, which will be held in Ottawa, Illinois, celebrate their 17th anniversary this year. Over 100 competitors are expected to compete. Check out the contest info here.
– The Buffalo Championships will be held in Buffalo, NY.