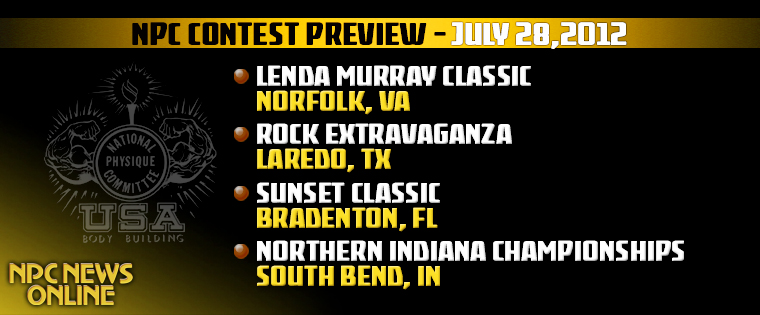 Check out all of the local and regional action in the NPC this weekend!
LENDA MURRAY CLASSIC: NORFOLK, VA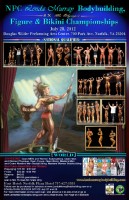 Eight-time Ms. Olympia Lenda Murray hosts the national-qualifying event in Norfolk, Virginia.
ROCK EXTRAVAGANZA: LAREDO, TX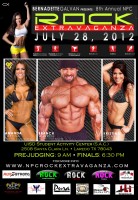 A guest-posing appearance from two-time Arnold Classic and 2009 Mr. Olympia runner-up Branch Warren nine weeks out from the Olympia highlights the day. Amanda Latona also makes an appearance.
SUNSET CLASSIC: BRADENTON, FL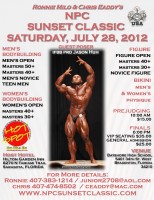 IFBB Pro Jason Huh guest poses.
OTHER EVENTS THIS WEEKEND:
– Northern Indiana Championships – South Bend, Indiana