You now have two choices in obtaining your National Physique Committee card. You can register online and receive your NPC card via email or print the application out and mail it in! See Information below.

  
Register Online and Receive Your NPC Card Via Email.
Just Click The Banner Or The Register Online Button.
Good Luck In Your Next Competition.



To join the NPC, print the application below, complete it, enclose a check for $125.00 and mail to:
Mailing Address:
D.S.I.
P.O. Box 13541
Pittsburgh, Pa. 15243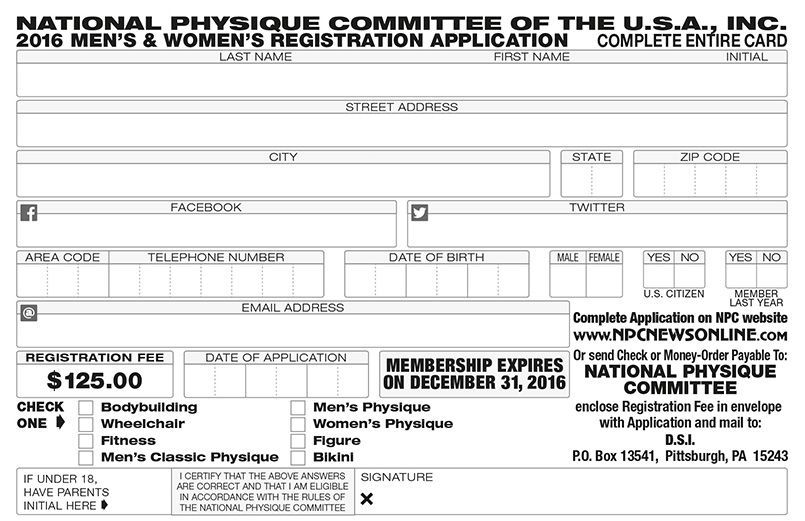 For more information, contact the National Physique Committee, P.O. Box 3711, Pittsburgh, Pennsylvania, 15230. Or call (412) 276-5027. Email: NPCFirst@aol.com
For inquiries regarding NPCnewsonline.com email us at info@npcnewsonline.com