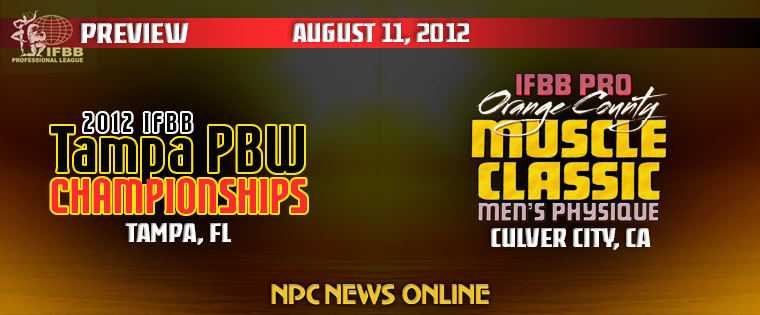 After a three-week hiatus, the IFBB Pro League season is back for the stretch run before Olympia Weekend with two contests on each coast – the Tampa Pro Bodybuilding Weekly Championships in Tampa, Florida and the Orange County Muscle Classic in Culver City, California.
(Related: Olympia Qualification Series Update)
TAMPA PRO BODYBUILDING WEEKLY CHAMPIONSHIPS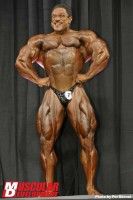 Nearly 100 competitors are signed up to compete across five divisions – Men's Bodybuilding, Women's Bodybuilding, Figure, Bikini and Women's Physique.
Some big names will step on stage in the Men's Bodybuilding division, led by Roelly Winklaar, who makes his 2012 debut after an up and down first two years in the professional ranks. Winklaar showed signs of great things to come when he won the 2010 New York Pro as a rookie, then slumped as a sophomore by placing ninth in New York a year later. Hidetada Yamagishi and Toney Freeman also make their 2012 debuts, while Shaun Rhoden returns to the stage after starting the year by placing 4th at the FLEX Pro and 8th at the Arnold Classic.
WHAT: IFBB Tampa Pro Bodybuilding Weekly Championships
WHEN: Saturday, August 10
WHERE: Tampa, Florida
FOR MORE INFO: Go here
ORANGE COUNTY MUSCLE CLASSIC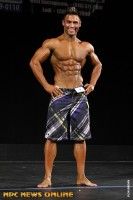 Men's Physique returns to the Los Angeles this weekend, with 12 competitors slated to take the stage. Leading the way among a host of new pros is Matt Christianer, who won the first-ever pro Men's Physique event at the Governor's Cup in March before slipping to 8th at the LA Grand Prix three weeks later.
WHAT: IFBB Orange County Muscle Classic Men's Physique
WHEN: August 11
WHERE: Veteran's Memorial Auditorium, Culver City CA
FOR MORE INFO: Go here
COMPETITOR LISTS
PRO BODYBUILDING WEEKLY CHAMPIONSHIPS
MEN'S BODYBUILDING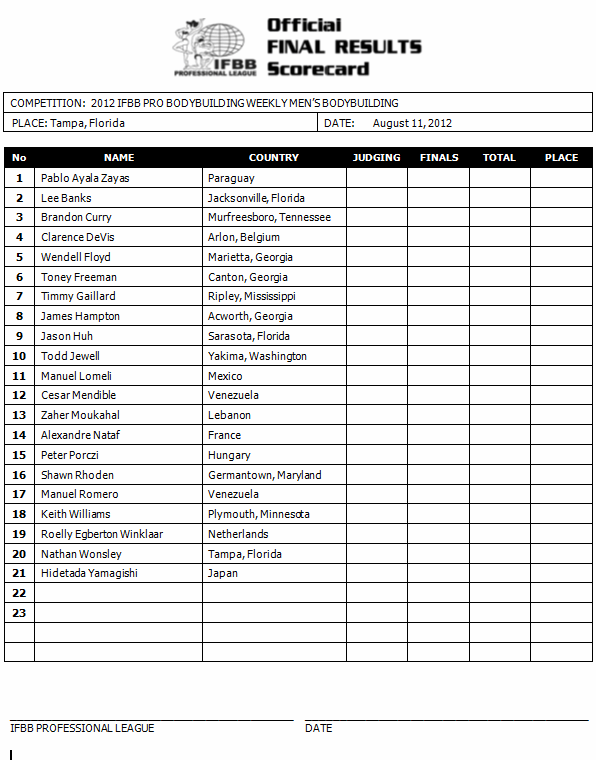 WOMEN'S BODYBUILDING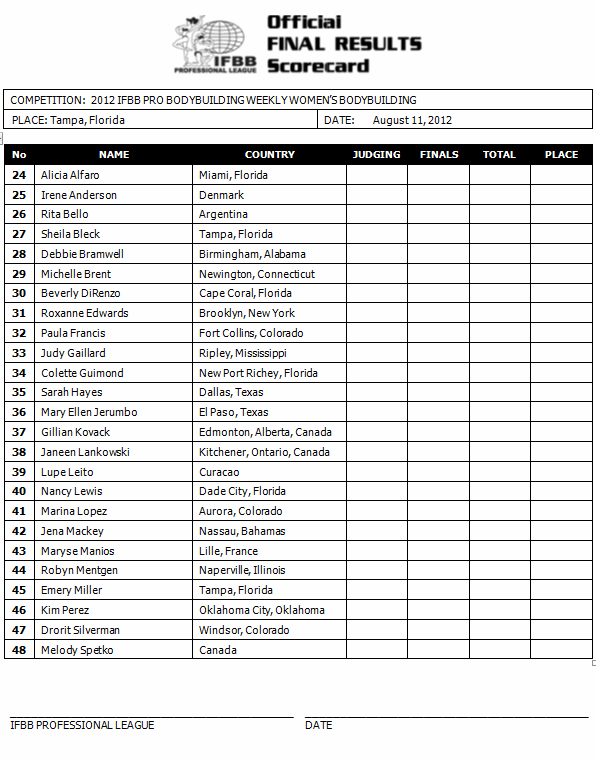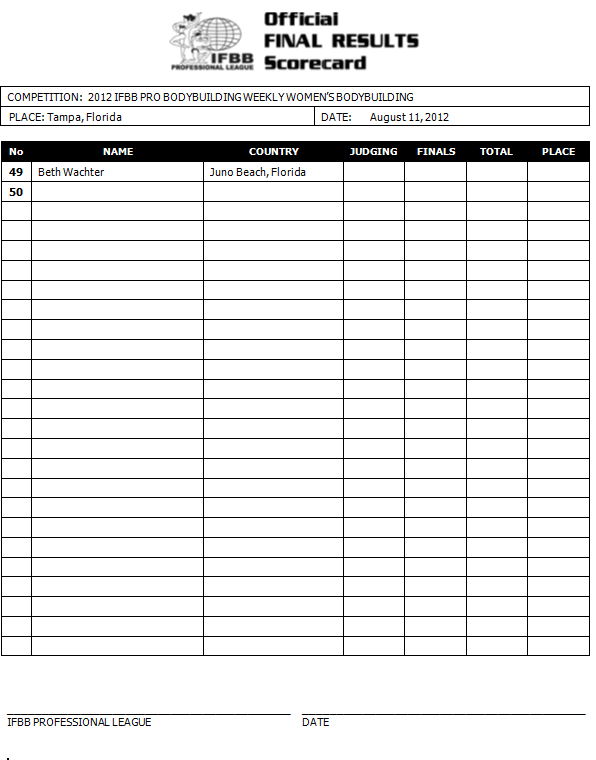 FIGURE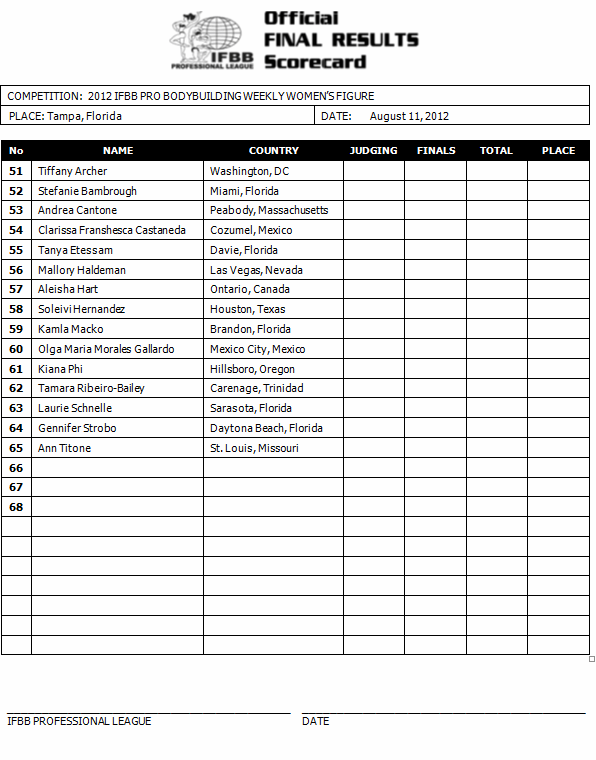 BIKINI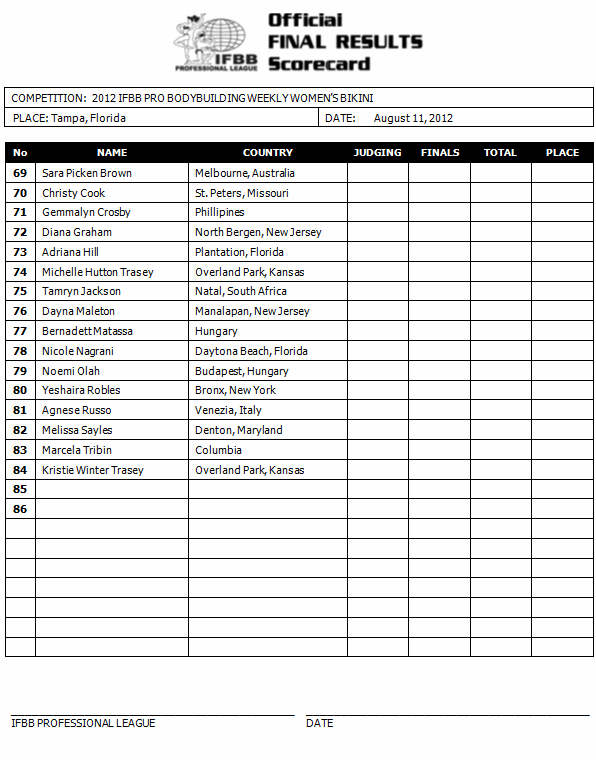 WOMEN'S PHYSIQUE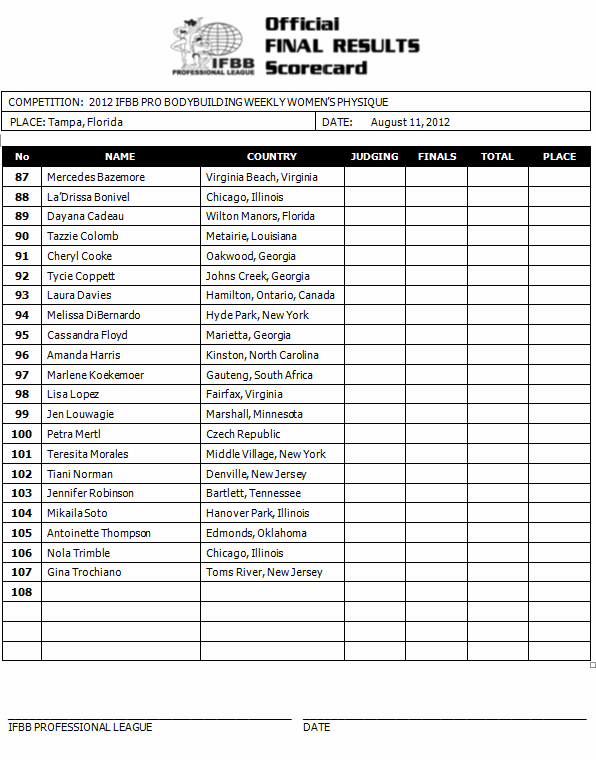 ORANGE COUNTY MUSCLE CLASSIC