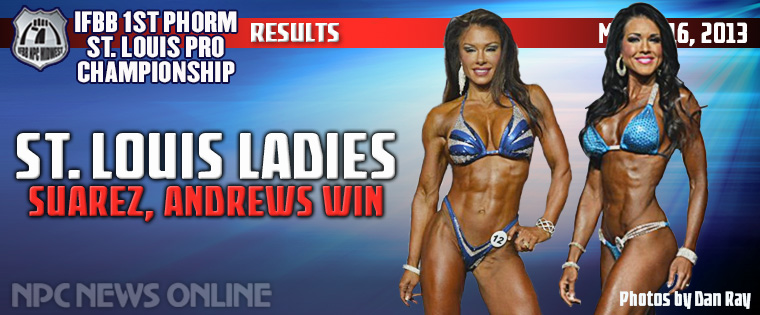 Jennifer Andrews and Alea Suarez each won their respective divisions at the IFBB St. Louis Pro Bikini and Figure Championships on Saturday night.
The win was the third straight at the St. Louis Pro for Andrews and the third of her career. The only winner in contest history, Andrews was coming off a seventh-place finish at the Bikini International three weeks ago. Jessica Arevalo turned in her best night as a pro in finishing second behind Andrews. It was the second time Arevalo broke the top three in a professional contest and first since the 2012 Sacramento Pro. Narmin Assria rounded out the top three while Christie Marquez (4th) and Noy Alexander (5th) also picked up points in the Olympia Qualification Series standings.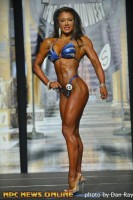 In Figure, Alea Suarez claimed career victory No. 2 in a tight battle with Canada's Aleisha Hart. Suarez, whose first win came at the 2012 Europa Super Show, finished three points ahead of Hart on the scorecards. The runner-up finish was the best placing of Hart's career. Natalie Waples placed third while Maria Garcia Sanchez and Monica Labriola placed fourth and fifth, respectively.
See the St. Louis Pro contest galleries here!
SCORESHEETS
BIKINI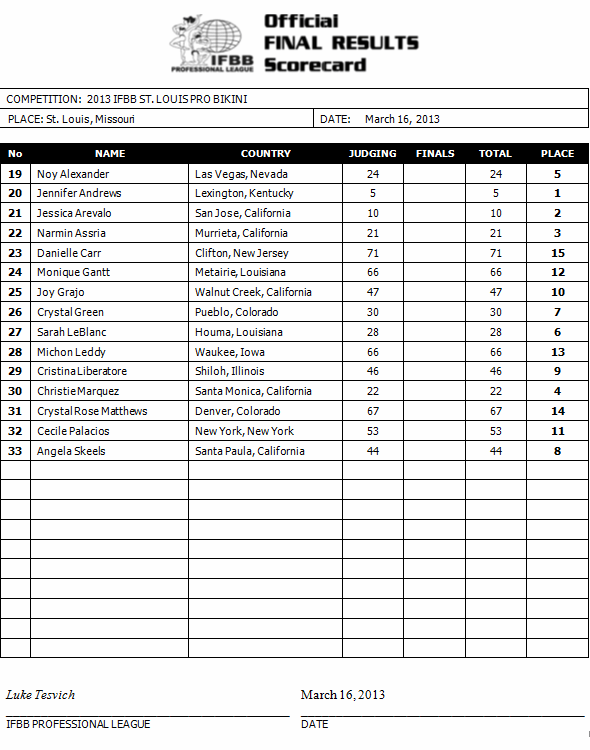 FIGURE