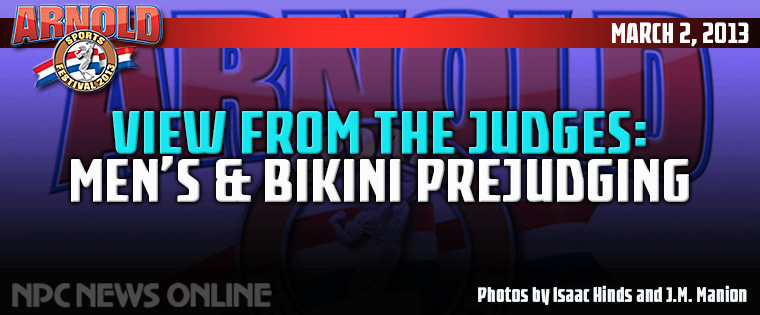 Prejudging is over for Men's Bodybuilding and Bikini at the 2013 Arnold Sports Festival, with finals set to kick off at 7 pm tonight. Here, IFBB Judges Steve Weinberger and Sandy WIlliamson offer their comments on some of the top callouts and competitors from today's prejudging.
Go here for full contest galleries from today's prejudging!
ARNOLD CLASSIC
Commentary Steve Weinberger
First Callout Toney Freeman, Dexter Jackson, Ben Pakulski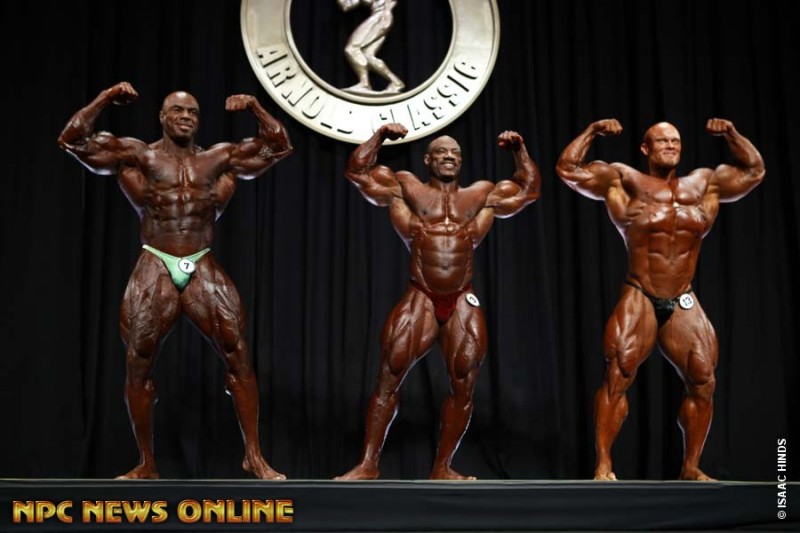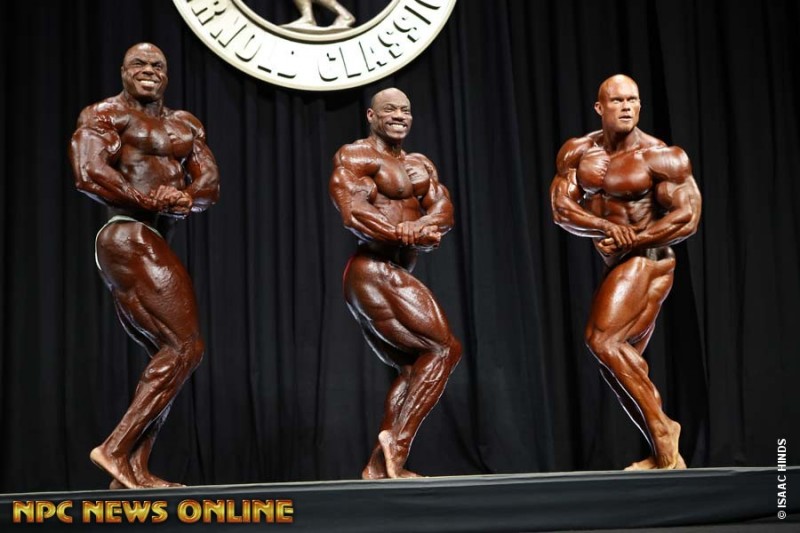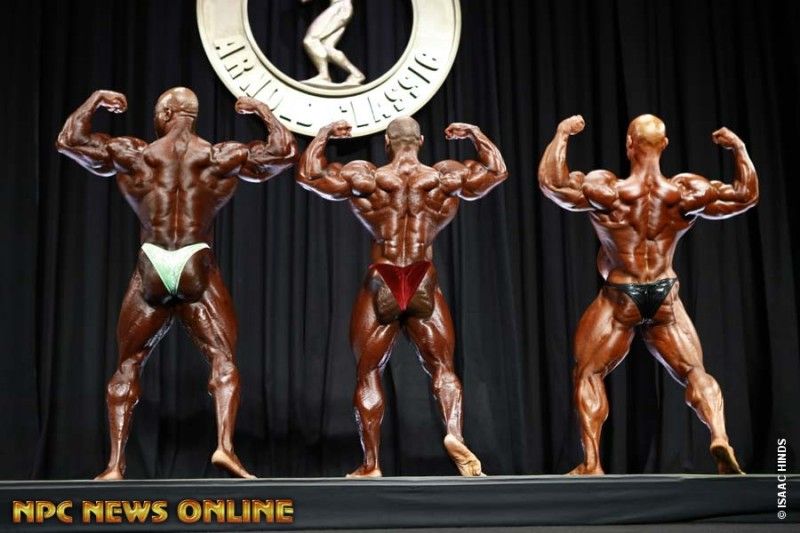 Toney Freeman "Toney was in very good shape, another one who was in excellent condition. Beautiful shape."
Dexter Jackson "Dexter was very impressive, he was as good as he's ever been. Right on the money. Looked excellent."
Ben Pakulski "Ben was a surprise. Not only was this the best condition he's been in, he's put on a tremendous amount of muscle. The only thing that holds him back a little bit is his shape."
7th and Final Callout
Final Callout Cedric McMillan, Hidetada Yamagishi, Johnnie Jackson, Fred Smalls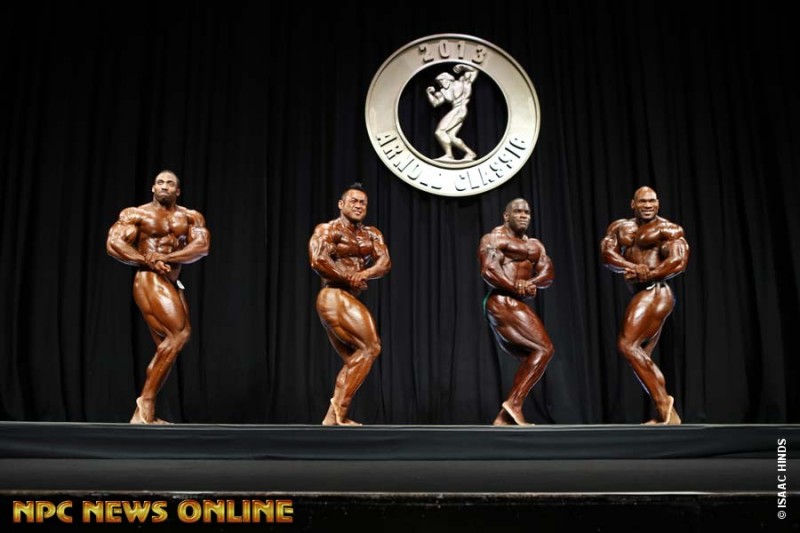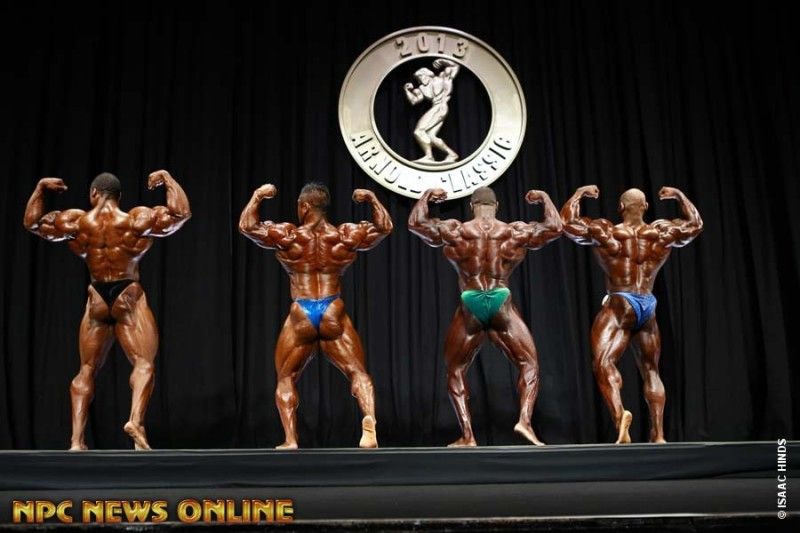 Cedric McMillan Cedric was absolutely carrying the most muscle in the show. He was a tad soft. Could have been harder.
Hidetada Yamagishi "Great conditioning. Just lacking a little bit in the back."
Johnnie Jackson "Once again, amazing upper body. Great conditioning. If he could only bring his legs up, that's the only thing that holds him back."
Fred Smalls "The best he's ever been. He could use a little more in the hamstrings and front thighs, just bring up his legs in general."
Overall "Anything could happen between now and tonight. If Cedric tightens up he could be right back in the thick of it, this is only half the show. Dexter could fumble, Toney could pick it up a little bit – you just never know."
Go here for Bikini International Comments