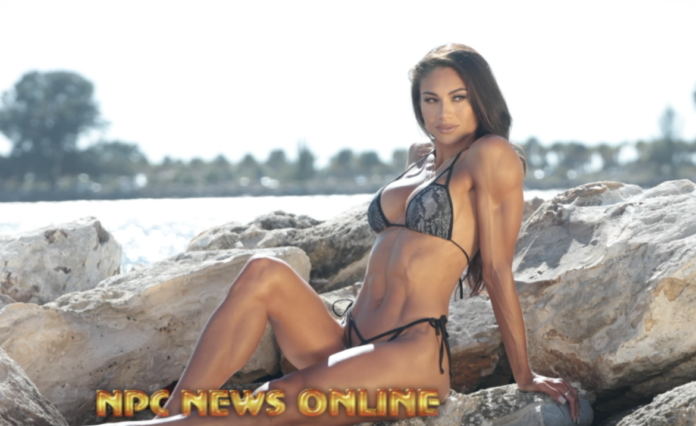 2020 IFBB Bikini Olympia Winner Janet Layug Behind The Scenes Clearwater Beach Part 1 Behind The Scenes Part 1 of new 2020 #IFBBBikiniOlympia Champion @janetlayug from her Clearwater Beach Photo Shoot the Monday after the 2020 @npcnationals as photographed by @aroundthenpc_jm #exclusively for @npcnewsonlineofficialpage .
You can watch the full video on npcnewsonline.com and our You Tube Channel.
Please Check out our featured @mrolympiallc Page where you can find every post and all the photos of Janet Layug from this event – http://npcnewsonline.com/category/featured-contests/2020-olympia-weekend/ .
Production Coordinator @d_amelio_manion BTS Video and Editing @zrich_productions Custom Suit Sponsor @suitsusexy Tanning Sponsor @protan_official as applied by @elysaweissbaum MUA @makeupbyjoie_ Light Disk @npcwear_serge .
@ifbb_pro_league
@npcnewsonlineofficialpage
@npcnewstv
@npcfitbody
@npcworldwideofficial
@frank_sepe
@t_manion
@mrolympiallc
@jake_wood_wos
@dansolomon_official
@tgflex
@tamerelguindy
@alinapopa1
@npcwellness
@npcworldwidewellness
@ifbbproleaguewellness
#etilajanet #unedited #nophotoshop #nofilter #npcbodybuilding #npcfitness #npcmensphysique #npcclassicphysique #npcwomensphysique #npcfigure #npcbikini #npcwellness #ifbbprobodybuilding #ifbbprofitness #ifbbpro212 #ifbbproclassicphysique #ifbbprofitness #ifbbpromensphysique #ifbbprofigure #ifbbprowomensphysique #ifbbprobikini #ifbbprowellness #ifbbbikiniolympia #clearwaterbeach #goldenhour