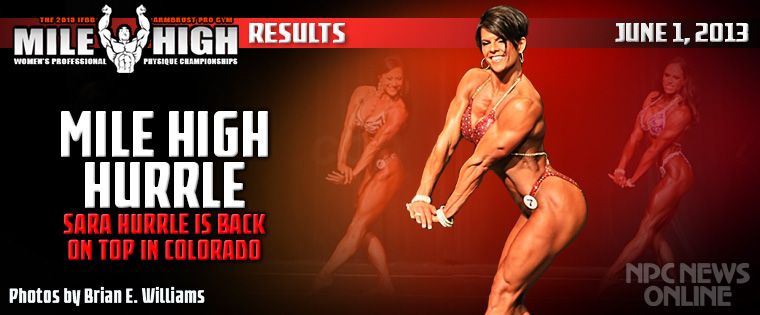 It's been over a year since we've seen Sara Hurrle on a competitive stage, but on Saturday night Hurrle picked up where she left off by winning the first-ever IFBB Mile High Championships in Denver, Colorado.
The victory was the third in the Women's Physique division for Hurrle, and moves her into a three-way tie for most career WPD wins with Patricia Mello and Karina Nascimento. Hurrle's last contest was the Los Angeles Grand Prix in April of 2012.
Jillian Reville and Karin Hobbs were neck-and-neck for the No. 2 spot. Reville came out ahead by two points in that battle to notch the second runner-up finish of her career. Hobbs's third-place finish moves her into the lead in the Olympia Qualification Series with nine points.
Carrie Simmons and Nicole Berg placed fourth and fifth, respectively.
Go here to see contest photos from the Mile High Championships!
SCORESHEETS