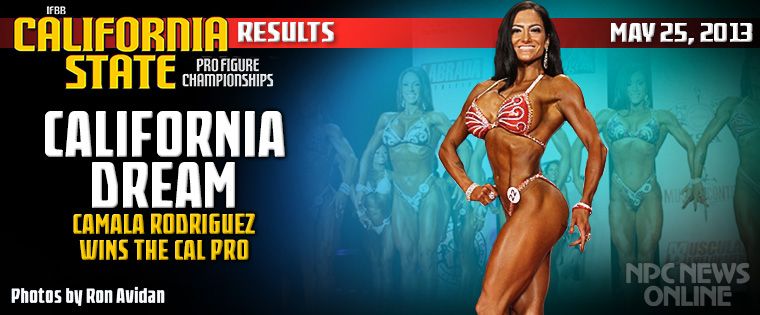 Camala Rodriguez won the first IFBB Pro Figure contest of her career on Saturday night at the California Pro in Culver City. Rodriguez, who competed in Fitness for the first three years of her pro career, made the switch to the Figure division at the end of 2013.
Allison Frahn, the 2012 Cal Pro runner-up, placed second once again. Kimberly Sheppard placed third, the highest finish of her pro career.
Go here to see the California Pro Figure contest photos!
SCORESHEET