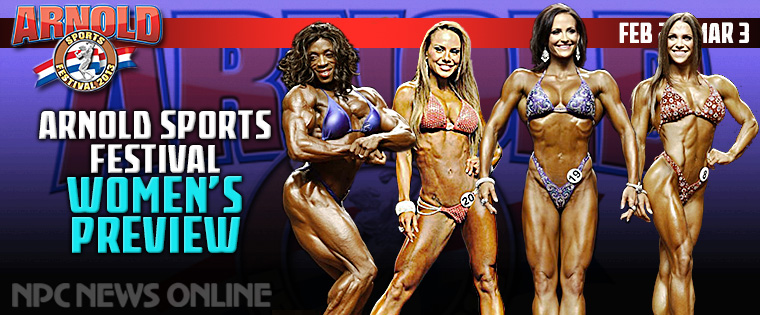 It's never easy predicting the outcome of any competition, but there is ironclad fact heading into this weekend's women's events at the 2013 Arnold Sports Festival – Iris Kyle will be the only competitor who stands a chance of successfully defending the title she won in 2012.
Why is that such a certainty? Because Kyle is the only defending champion who elected to compete in 2013. That shouldn't diminish the strength lineups, though, as some of the top Figure, Bikini, Women's Bodybuilding and Fitness competitors in the world will look to put their names in the ASF record books this weekend.
Check out the previews for each women's division, along with comments on select competitors from IFBB Women's Head Judge Sandy Williamson.
FIGURE INTERNATIONAL
For the past three years, Nicole Wilkins has ruled the Figure International stage – mostly at the expense of her chief rival Erin Stern. While the two have traded wins in each of the past four Olympias, the Figure International is the one title that has eluded Stern so far.
Stern won't have to worry about Wilkins this weekend and, if she looks like she did when running off three straight wins this past fall – including her second Figure Olympia win – she likely won't have to worry about anyone else.
Candice Keene, who placed third at both the Figure International and Figure Olympia in 2012, enters as the main threat to Sterns first Arnold Classic victory, with a host of others – Heather Dees, Mallory Haldeman, Candice Lewis, Ava Cowan, Camala Rodriguez and Ann Titone, for starters – hungry to contend for one of the sport's biggest titles.
IFBB Women's Head Judge Sandy Williamson on …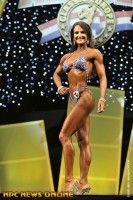 Erin Stern "Erin obviously is going in as the frontrunner coming in off a win at the Olympia. But it depends on her conditioning – sometimes she comes in a little bit too thin and that is to her detriment. Her look at the Olympia was one of the best I've seen for Erin. My only issue with her is since she is such a tall copmeittor she sometimes comes in a little too lean, too thin, and doesn't have that nice fullness to her. Thought she found a nice combination at the Olympia between having enough fullness and not being too lean."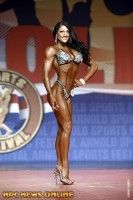 Candice Keene "She just comes in a little too hard sometimes. If she has a little more softness to her, she will be one of those frontrunners. I would think any of those girls in the top five, there is such a slight difference between the competitors at the top – on any given day any one of those girls can win the show. Candice needs to find that balance between coming in full but not too big in the backside. A little is fine, I have no issue when there is a little bit in the backside. I would rather see a little less muscularity and more fullness in figure."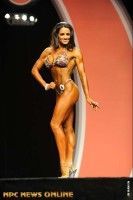 Heather Dees "Heather was in the top five last year at the Arnold and the Olympia. She is another one to watch out for. I thought in previous contests she was a little more on the muscular side. She got that under control at the Olympia but still could have used a little more fullness in her shoulders."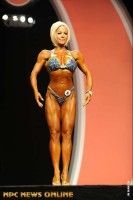 Ava Cowan "Ava is another one who sometimes comes in a little too hard and then other times she kind of hits it right. Last year, I thought she was a little bit too muscular at times – almost bordering on what I would like to see in women's physique. If she can get back to where she was early in 2011 she will be in contention for a top spot."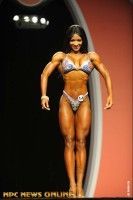 Candice Lewis "She had a great year last year but competed a lot [10 times]. Again depending on everyone's conditioning, I think Candice would be the next one that could crack the top four or five. She is coming off a really strong year and could be one of the ones who is knocking on the door."
The Contenders "The others going for those four to seven spots – Ann Titone won a couple shows last year, she would be in there. Camala Rodriguez is switching over to Figure and Mallory Haldeman is coming off a fifth-place at the Olympia. But Mallory needs to bring up her back to be more complete. Kamla Macko is another one who had a strong finish to 2012 and could crack the top six."
FIGURE INTERNATIONAL LINEUP
Cheryl Brown
Ava Cowan
Heather Dees
Olga Gallardo
Mallory Haldeman
Aleisha Hart
Candice John
Candice Keene
Candice Lewis
Kamla Macko
Camala Rodriquez
Giada Simari
Nicole Sims
Erin Stern
Gennifer Strobo
Alea Suarez
Ann Titone
Natalie Waples