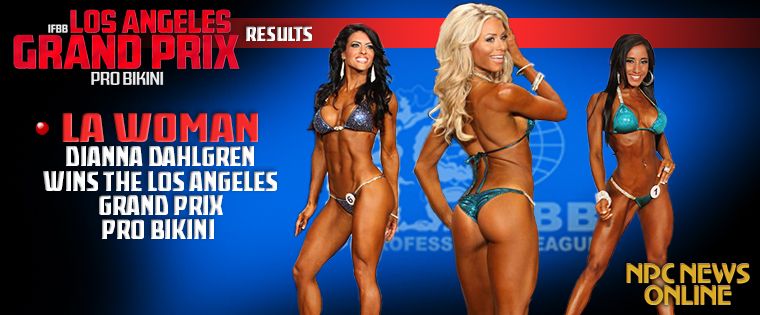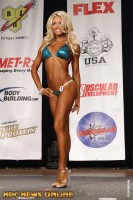 Dianna Dahlgren won the third pro contest of her career in the same city in which it began Saturday night, beating out Amanda Latona and Narmin Assria to win the IFBB Los Angeles Grand Prix in Culver City.
Dahlgren's first-ever bikini competition was the 2009 NPC Los Angeles Championships, where she won her class but missed out on the overall. Her win wasn't a surprise, as she was expected to contend with Latona for top honors. What was, however, was Latona's final placing – finishing third, behind both Dahlgren and Assria.
With the win Dahlgren has now won a contest in each of her three years in the IFBB.
Go here for complete galleries and results!

SCORESHEETS