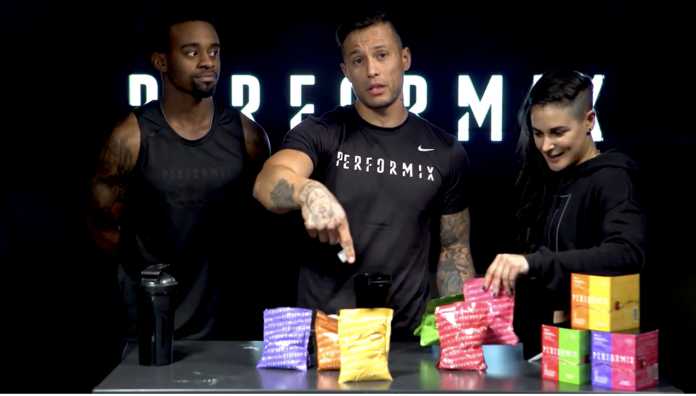 Unboxing Performix ION V2X Dual-Flavor Tin with Mike Vazquez. (Ft. Ashley Guarrasi and Jalen Johnson) Video
Introducing the dual-flavor ION V2X tin. With two complementary flavors, you've got three different choices. Changing what you know about flavor fatigue. Defy All.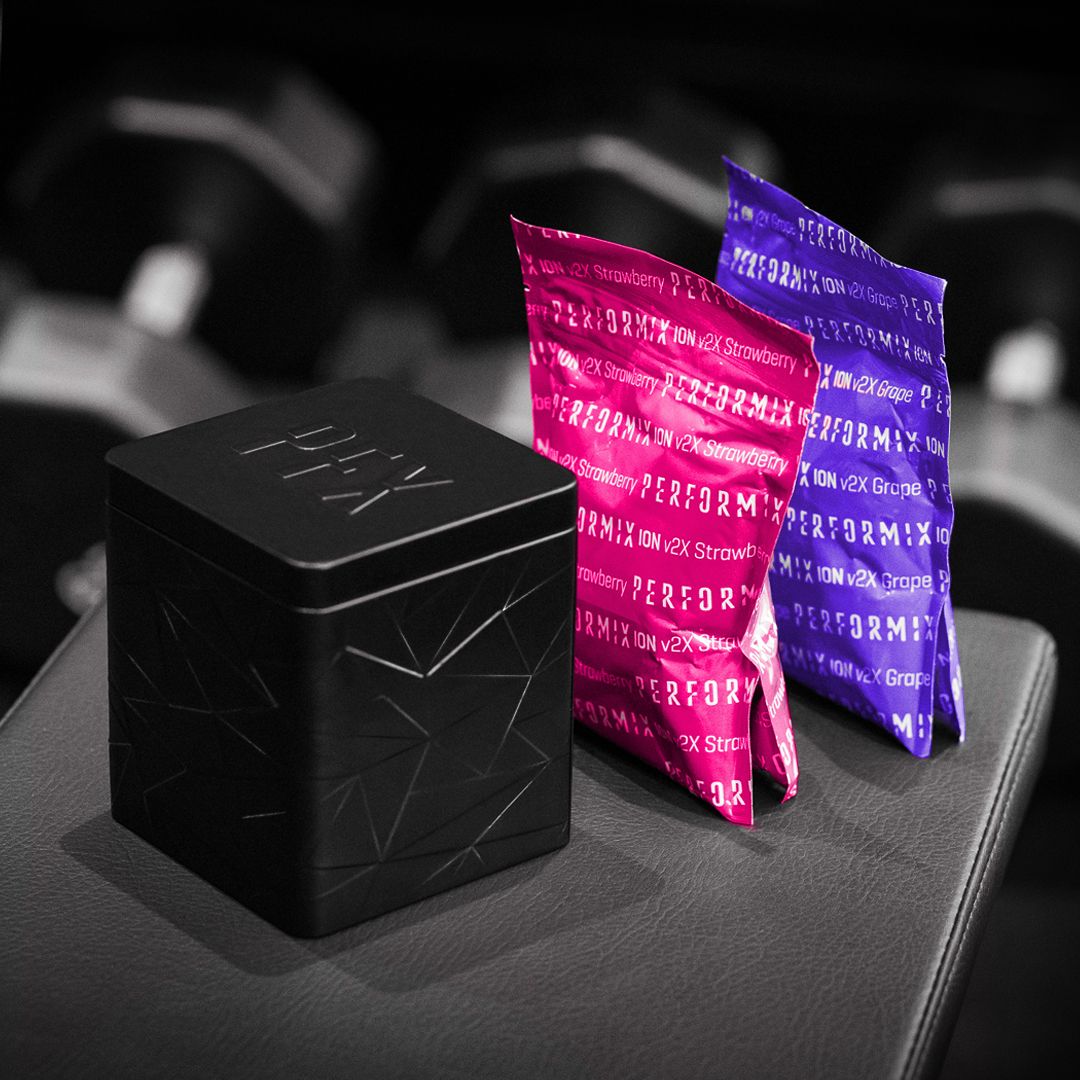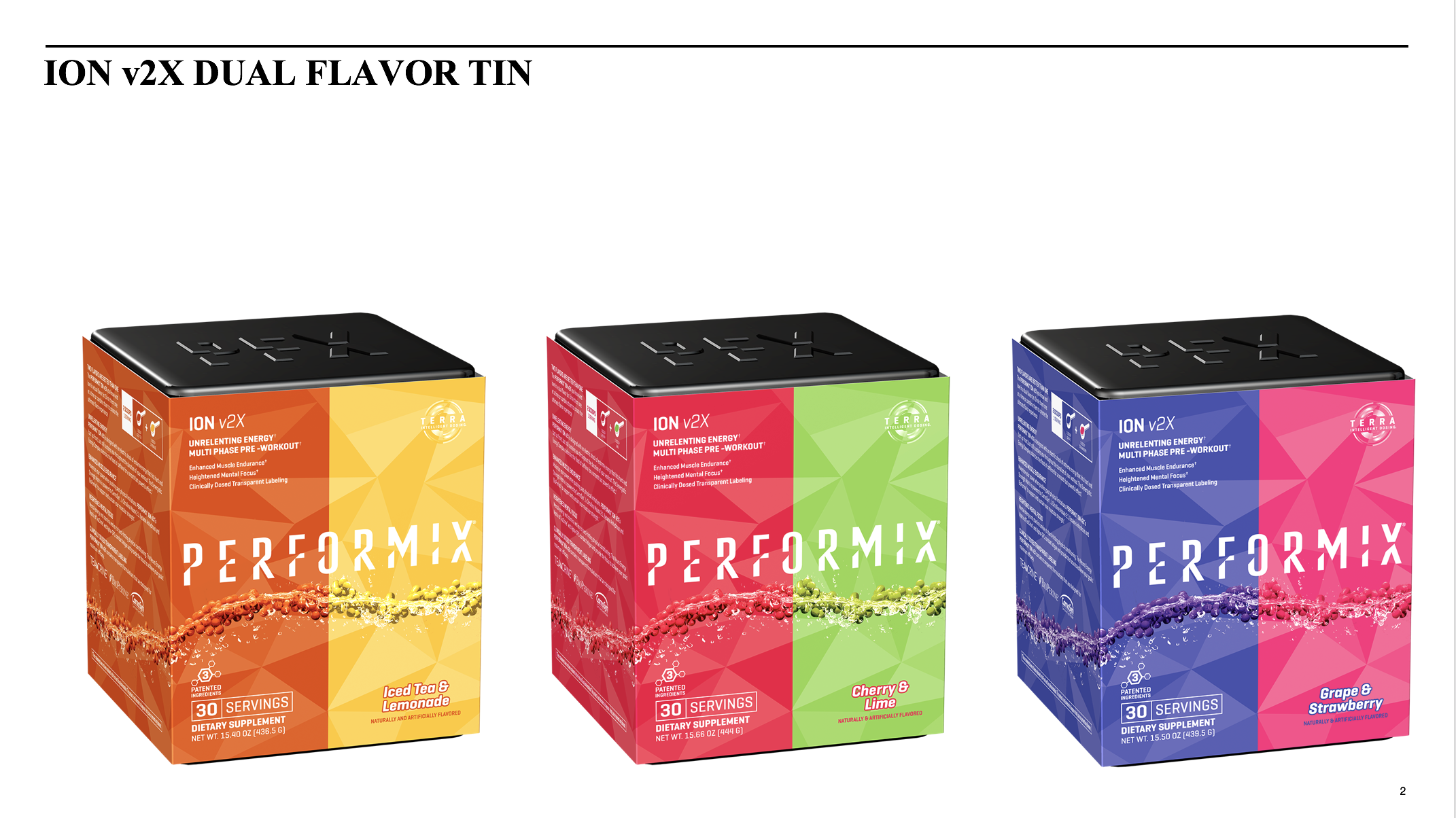 PERFORMIX ION v2X evolved the pre-workout category by triggering the introduction of efficaciously dosed, transparently labeled offerings. Now, it will reinvent the category by changing how consumers use and view pre-workout.
The newest additions to the ION v2X line provide the same unrelenting formula as the original, with three unique points of differentiation:
Customization: Inspired by the classic candy, Nerds, Ion v2X allows you to mix & match by providing two flavor options per package.
Grab & Go Functionality: The two flavors are partitioned inside the packaging within two 15srv. bags that can be throw in your bag and taken on-the-go.
Premium Packaging: Underneath the colorful sleeve is a imprinted, branded premium collectable tin for consumers to proudly display on their countertop.
Customization solves for the flavor fatigue of the category by offering a 2-in-1 option that allows consumers to concoct three different pre-workout drinks from their one purchase. The mixability of the flavors also captures the category trend of unique, nostalgic flavor options (e.g. Ice Tea + Lemonade = Arnold Palmer).
The portability of the branded 15srv. Bags allows consumers to maintain their ritual of scooping powder into a shaker while providing them with a package they can toss in their bag without issue.
Our premium, branded tin removes the "taboo" element of supplement packaging by giving consumers something they'd leave on their kitchen counter for friends and family to see.
This exciting addition to the ION v2X family will launch with three offerings (two flavors per offering): Iced Tea & Lemonade, Grape & Strawberry, and Cherry & Lime.
Available at GNC and PERFORMIXDriven.com from $59.99
Follow us @Performixdriven and www.performixdriven.com