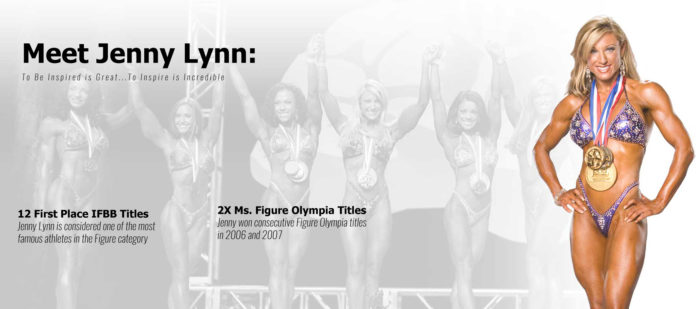 It's always sad when a former NPC or IFBB Professional League athlete passes away and even more so when it is before their time and they are a highly decorated 2-Time IFBB Figure Olympia Champion, 3-Time IFBB Figure International Champion and 2-Time champion of my own IFBB Pittsburgh Pro Figure.
What many people do not know is that Jenny Lynn was the inspiration for us to create FIGURE. Jenny earned her IFBB Pro qualification winning the Overall 2001 NPC USA Fitness Championships! How that came about is we had many NPC and IFBB Pro Fitness athlete's who scored great in the physique round but truly did not have the skill set to perform a good Fitness Routine. Jenny Lynn was one of them and spoke about it herself and to our officials.
After much discussion we created the Figure division for the NPC and IFBB Professional League and Jenny went on to win the Very First IFBB Pro Professional League contest, the 2003 IFBB Figure International at the Arnold Sports Festival! The rest as they say, is history.
Thank You Jenny Lynn-Powell for being a catalyst for the sport and all Figure athletes owe you a debt of gratitude. I personally and the organizations send our heartfelt condolences to your family and friends.
Jim Manion
NPC and IFBB Professional League President