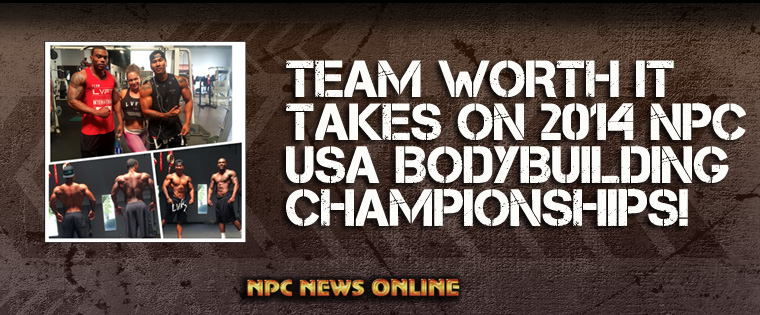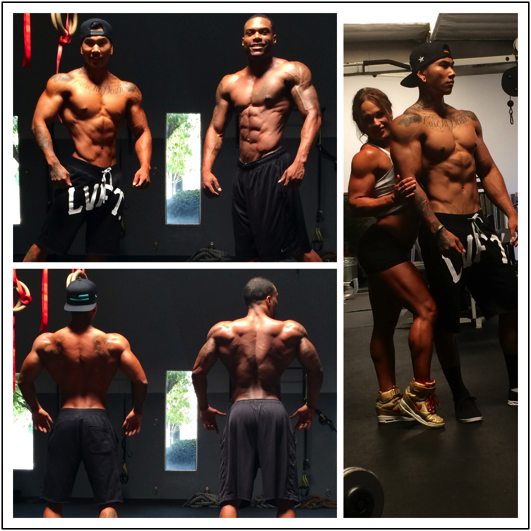 As every amateur competitor's experience in the sport of bodybuilding is no mirror image to one another, as Jon Lindsay & Muscle Contest associates would say, "all roads lead to the USAs.
Two well-deserved individuals, Randall Pich and Mike Stripling, will embody Team Worth It at the NPC USA Bodybuilding Championships this weekend in Las Vegas, NV. Both men will be competing in classes D and E respectively in the men's physique category.
As the men's physique category is growing at such an incredible rate, each athlete will step on stage with the goal to redefine the full package with standards only getting higher. If there's an "it" factor to put top a well-built taper, these two are ones to keep an eye on. After a solid commitment to their preps, Randall and Mike will top with the best of the best and I could not be more proud of them.
For Randall, it will be his second experience at the USA; where last year, he was just shy of an IFBB Pro title. Mike will make his first national appearance after taking the class title at Jon Lindsay's Gold Coast Muscle Classic earlier this year.
What these two men and every amateur competitor will want going in this national show: an IFBB Pro title. But where and HOW do they find it in themselves? Here is an insight of what motivates the breed of champions we will be seeing this weekend:
Q: Where do you see yourself in the sport of bodybuilding?
MS: I see myself becoming a IFBB PRO and being able to teach others how I got to this point; truly influence the future generation of fitness competitors that hard work and patience will take them where they are meant to be. I would like to continue expanding my modeling portfolio because I love being behind the camera, but the possibilities are endless in fitness.
RP:  I changed the industry from my bodybuilding/physique apparel: Live Fit, but this is only the beginning of what I have in mind. With a vision, I was able to build a bridge between all facets of the fitness industry. I had a goal to bring in leading trends and tying in the active/street lifestyle to the gym lifestyle. From day one, I never doubted my potential. I want to bring something to the table; something of my own.
Q: Whom do you look to for motivation through your competitive career?
MK: I focus on Phil Heath. He stays in his lane and always stays determined to win that title every time, no matter what the process is. He motivates me to strive to be better everyday given every circumstance. "Achieve what you believe."
RP: My three professional athletes would be Stan McQuay, Kevin Levrone, and Tory Woodward.
Q: As a men's physique competitor, what do you appreciate most about your category?
MK: I appreciate the fact that it allows a redefined look for men; athletic and conditioned body yet modeled for magazines like in men's magazines. Everyone is built differently. From their frames, muscle density, and most importantly posing so there will always be room for competition.
RP: I appreciate men's physique because it gives fitness competitors a place to fall in instead of trying to get so big like body builders, not knocking bodybuilding but most guys know a days strive for aesthetics and still want to look good in a fitted suit and tie.
Q: What advice would you give to the 18 year old you knowing what you know now?
MK: I would tell myself to strive to be the best you can. Everyone has there own goals and there own reason why they train. So stay motivated and determined to reach whichever goal you have. Never settle to just maintain.
RP:  Keep your options open but set a goal, if it sounds dumb then it might be the right one because everybody's successful idea was dumb at one point until they proved others wrong.
I'd also like to give a special shout out to my nationally qualified athletes that won't be competing at the USAs: Steven Corona (MP), Jandar Ry (MP), Josh Moss (MP), Earl Roberts (MP), John Arreaga (MP), Shaun Delos Reyes (MP), Lindsey Drumheller (Bikini), and Crystal Pham (Figure). It has been another great year for Team Worth It & we look forward to seeing what the rest of this and next year has in store for our WORTH IT WARRIORS.
Jenny Worth is a former IFBB Fitness Pro from Miami, Florida now currently coaching/personal training out of Long Beach/Signal Hill.
Contact Jenny Worth via Instagram: @worthitfitness
or email: jennyworthfitness@hotmail.com