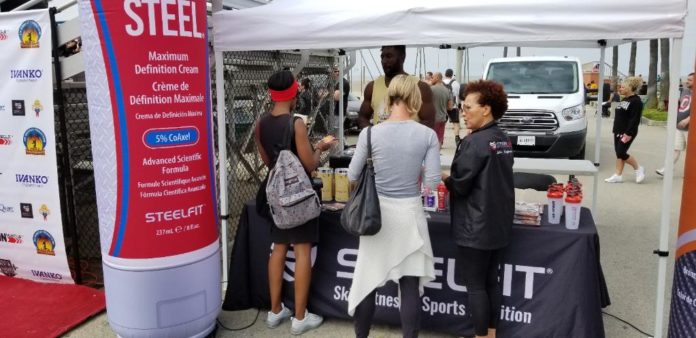 SteelFit Team at the Strict Curl Championships on Venice Beach 
SteelFit®️ was Proud to Represent at the @c.t.ali.fletcher Strict Curl Competitions on Venice Beach last month! SteelFit®️ Athlete & IFBB Pro @ej_  was there hanging out with Everyone & Sharing his Secret to the Ultimate Pump — @steelfitusa Guns of Steel®️!
Guns of Steel®️ Advanced Muscle Activator is a Hot Action Pre-Training Liquid with D3PA Scientifically Formulated for Maximum Gains.  Simply Roll it on before your Workout and Get Ready to Blast your Arms like Never Before!