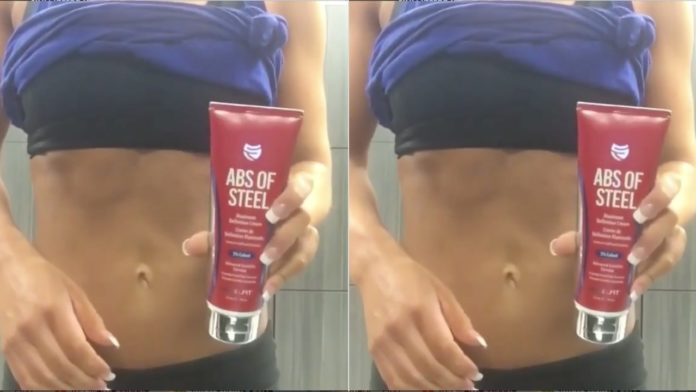 SteelFit® Customer @fitbeautypro has been using SteelFit® Abs of Steel® throughout her Competition Prep and is loving the Results! She lost 50lbs, and has found that Abs of Steel® helps her with loose skin and flushing water weight after a well-deserved cheat meal! Abs of Steel® can help YOU get in the best shape of your life as well!
Abs of Steel® is a Maximum Definition Cream with 5% Coaxel. Bring out the detail you've been looking for with Abs of Steel's advanced heat activated scientific formula designed to help give the appearance of a razor sharp, rock hard core. It's perfect for use on Abdominals, Obliques, and Serratus Muscles!
Get Your Bottle of Abs of Steel® at https://steelfitusa.com/product/abs-of-steel/!