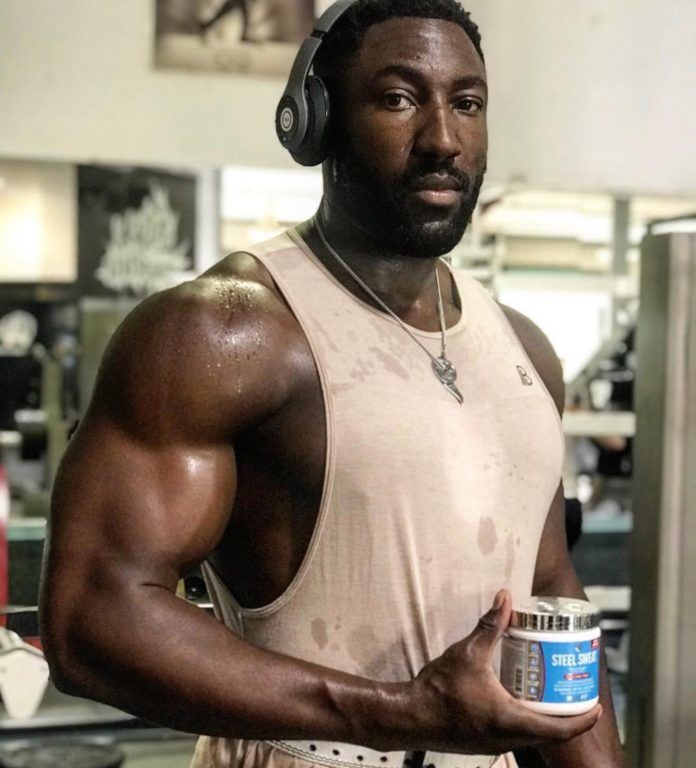 SteelFit® Athlete, EJ NDUKA , holding Steel Sweat.
SteelFit® Athlete & IFBB Pro EJ Nduka (@ej_) uses SteelFit® Steel Sweat® to take his Cardio to the Next Level! Steel Sweat® is a Metabolic Catalyst that Allows You to Increase Performance in Aerobic Exercise while Protecting the Body Against Oxidative Stress and Aiding in Recovery!
It comes in an Easy-To-Mix Powder in Three Delicious Flavors: Strawberry Mango, Green Apple, & Cherry Lemonade! Steel Sweat® contains Potent Ingredients which are known to Increase Thermogenesis, Boost Metabolism, Optimize Energy Expenditure, Increase Fat Oxidation & Perspiration!
Read More about the Benefits of Steel Sweat® at https://steelfitusa.com/product/steel-sweat/!