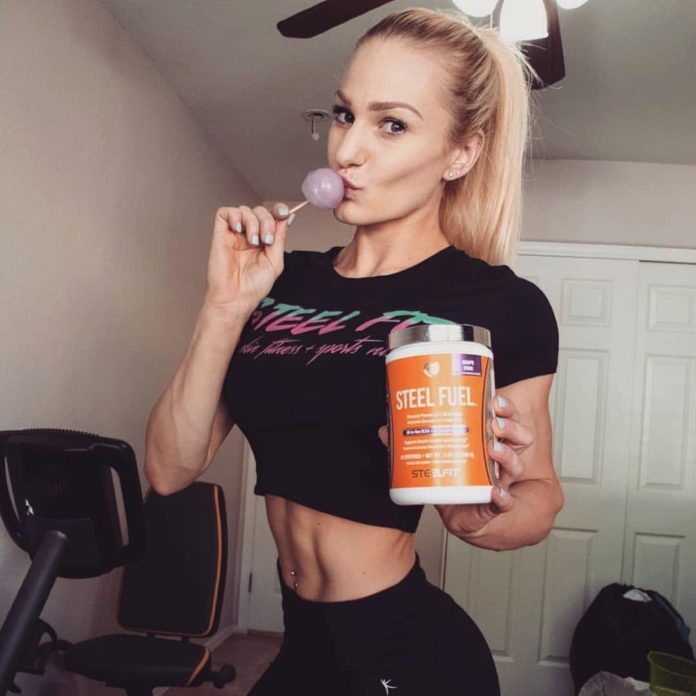 SteelFit® Ambassador @tiffanyeliteaesthetics sure does know how to stay Hydrated and cool down on a hot Summer Day! Try making SteelFit® BCAA Popsicles – a perfectly balanced sweet treat and they're prep-friendly!
Steel Fuel™ delivers 5 grams of BCAA per serving in a scientifically proven 2:1:1 ratio that effectively aids in muscle repair and muscle protein synthesis while enhancing endurance performance and decreasing fatigue.* By synergistically combining vital electrolytes with raw coconut water powder, Steel Fuel™ helps rehydrate the body after exercise-induced fluid loss.*
Shop for your Favorite Flavor of Steel Fuel™ now at https://steelfitusa.com/product/steel-fuel-bcaa/!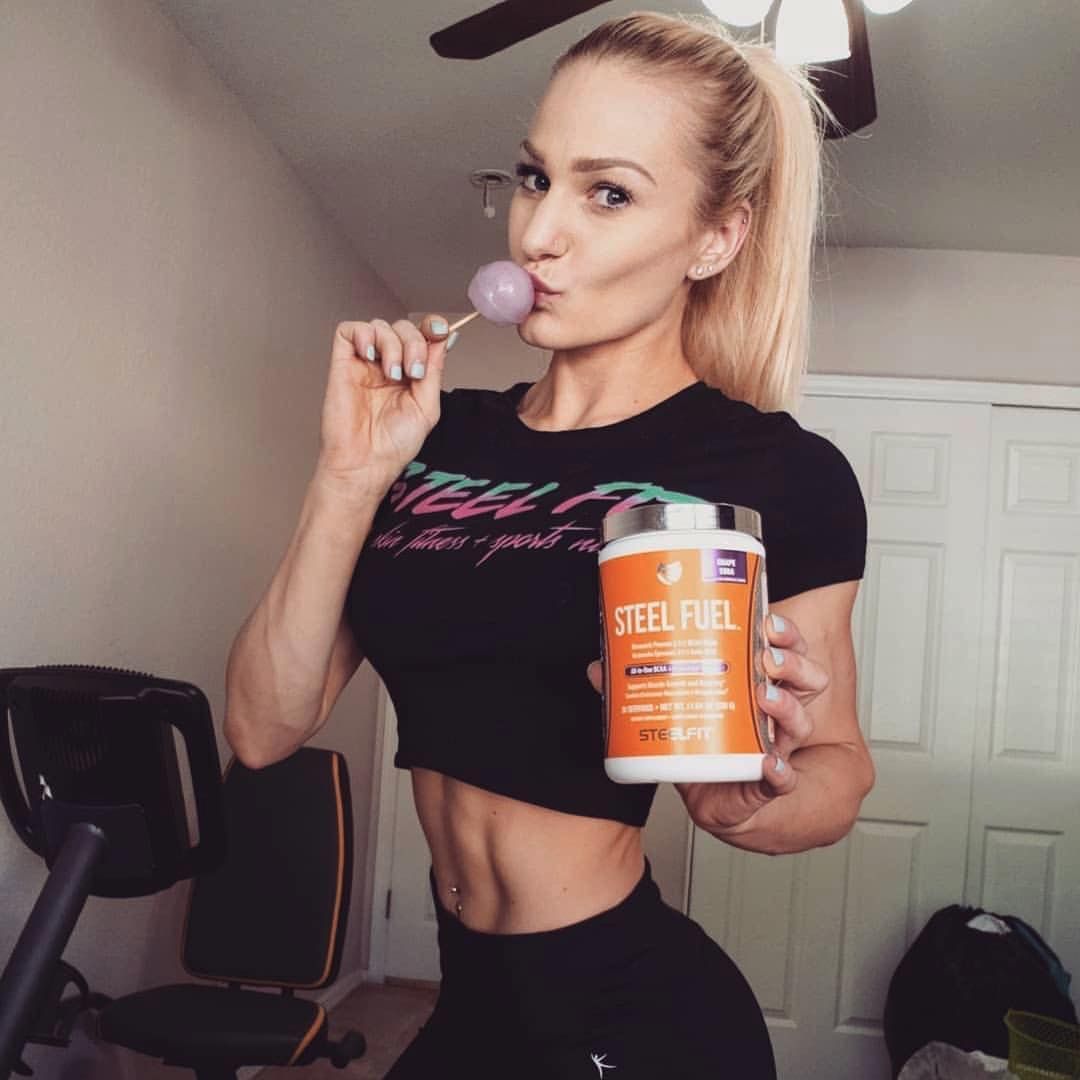 Tiffany Servatius holding a SteelFit® Steel Fuel®