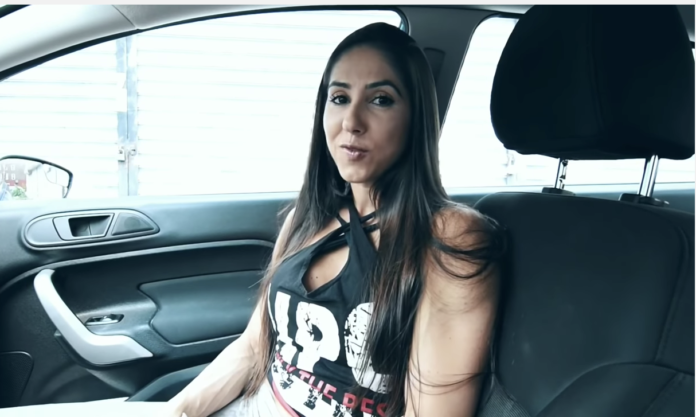 ROAD TO THE OLYMPIA IFBB BIKINI OLYMPIA CHAMPION ANGELICA TEIXEIRA VIDEO EPISODES
VISIT ANGELICA"S YOU TUBE CHANNEL
Filming with Seven Bucks Production for the Olympia Media at Bev Francis Powerhouse Gym. Prep update: Weight, cardio, diet…Almost show time! Let's do this!
---
Make your diet more interesting creating recipes with what you can eat. Here is my favorite thing to eat while on prep and even on my off season. Chicken sweet potato air fried cake!
I hope you guys enjoy the recipe. If you try it please tag me on instagram @angelicaht
---
Prep update . Training shoulders with IFBB Figure Pro Patricia Vignola at the Body Worx Hardcore Gym.
A little talk with NPC/IFBB Pro League judge Maz Ali.
---
Training glutes at the East Coast Mecca of bodybuilding, the famous "Bevsgym". With my friend and BodyByO teammate Frida Paulsen who is also getting ready for the Bikini Olympia 2018. See some of our favorites glute exercises and the fun we have training together. 8 weeks out! Olympia here we come!  Follow us on instagram:
@angelicaht
@fridapaulsen
@bevsgym
Filmed and edited by Cris Curse
@criscurse
---
Come with me to the supermarket and find out what I eat during my competition preparation for the biggest bodybuilding show in the world! 
---
Taking progress pictures and video to send to coach Kim Oddo.
Weight update. 
Chest and triceps workout.
My favorite cardio this prep.
10 weeks out! Let's do this!
---
Here we go again! 11 weeks from stepping on the Olympia stage to defend my tittle of Ms. Bikini Olympia!
Check in and back workout with coach Kim Oddo. 
Weight check. 
Let's do this!!!