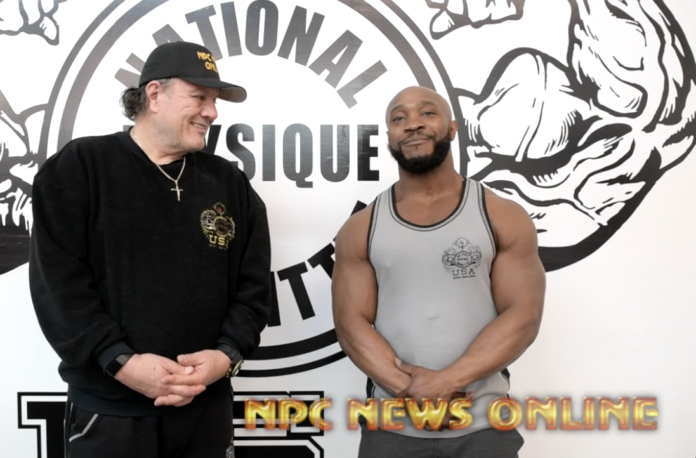 This year has provided a good mix of filming competitors for the upcoming 2021 @npcifbbpropittsburgh and we have another local #NPC #Pittsburgh competitor Matthew Griggs @mattgriggs1200 who filmed his #roadtothenpcpittsburgh 2021 with J.M. Manion @aroundthenpc_jm @npcphotogym #exclusively for @npcnewsonlineofficialpage @npcnewstv with literally 4 weeks until the contest!
For this Interview Matthew talks about being trained by 2017 @npcnationals Bodybuilding Overall Champion Chris DiDomenico @c_didomenico and his plans for winning his Men's Bodybuilding division and the overall. He also talks about the inspiration from his father and much more. You can watch the full interview, posing and her training on npcnewsonline.com and our You Tube Channel.
The 2021 #NPCPittsburgh Championships is back along with the #IFBBPittsburghPro @npcifbbpropittsburgh on April 30-May 1 and the contest will be held at it's normal location, Soldiers and Sailors Memorial Hall in Pittsburgh! @soldiersandsailorshall This contest is promoted by NPC and @ifbb_pro_league President Jim Manion.
@npcfitbody @npcworldwideofficial @npcwellness @npcworldwidewellness @ifbbproleaguewellness @t_manion @aroundthenpc_jm @garyudit @frank_sepe @npcpennsylvania @axeandsledge @limitless @olympiatanning @fitbodyfusion @bodybyo @blackstonelabs_official @teamatlasmtl @redcon1 @theprophysiques @teamfflex @mrolympiallc @c_didomenico #nationalphysiquecommittee #ifbbprofessionalleague #npcbodybuilding #npcfitness #npcmensphysique #npcclassicphysique #npcwomensphysique #npcfigure #npcbikini #npcwellness #ifbbproclassicphysique #ifbbpromensphysique #ifbbprofigure #ifbbprobikini #ifbbproleaguewellness #npcactivewear #pittsburgh #blackandyellow