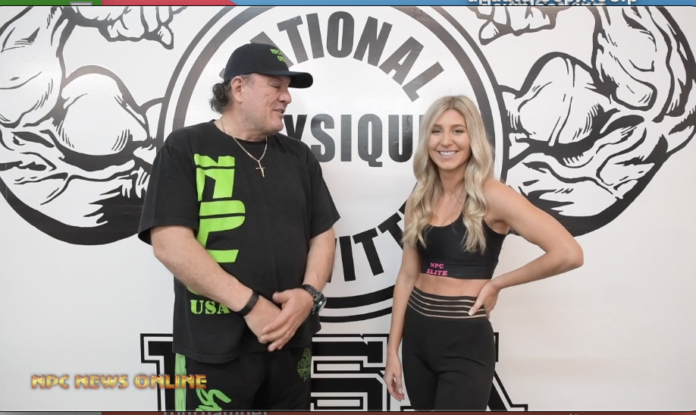 We have another local #NPC #Pittsburgh competitor Jessica Smith @jesscuh13 who filmed her #roadtothenpcpittsburgh @npcifbbpropittsburgh 2021 with J.M. Manion @aroundthenpc_jm @npcphotogym #exclusively for @npcnewsonlineofficialpage @npcnewstv with 3.5 weeks until the contest!
For this Interview Jessica talks about being in a serious accident last year and how she was able to recover and step back on stage in the #npcbikini division this year! They also touched on the fact this was Jessica's very first interview and much more! You can watch the full interview, her posing and her training on npcnewsonline.com and our YouTube Channel.
The 2021 #NPCPittsburgh Championships is back along with the #IFBBPittsburghPro @npcifbbpropittsburgh on April 30-May 1 and the contest will be held at it's normal location, Soldiers and Sailors Memorial Hall in Pittsburgh! @soldiersandsailorshall This contest is promoted by NPC and @ifbb_pro_league President Jim Manion.
@npcfitbody @npcworldwideofficial @npcwellness @npcworldwidewellness @ifbbproleaguewellness @t_manion @aroundthenpc_jm @garyudit @frank_sepe @npcpennsylvania @axeandsledge @limitless @olympiatanning @fitbodyfusion @bodybyo @blackstonelabs_official @teamatlasmtl @redcon1 @theprophysiques @teamfflex @mrolympiallc @wisefitnesstrainer #nationalphysiquecommittee #ifbbprofessionalleague #npcbodybuilding #npcfitness #npcmensphysique #npcclassicphysique #npcwomensphysique #npcfigure #npcbikini #npcwellness #ifbbproclassicphysique #ifbbpromensphysique #ifbbprofigure #ifbbprobikini #ifbbproleaguewellness #npcactivewear #pittsburgh