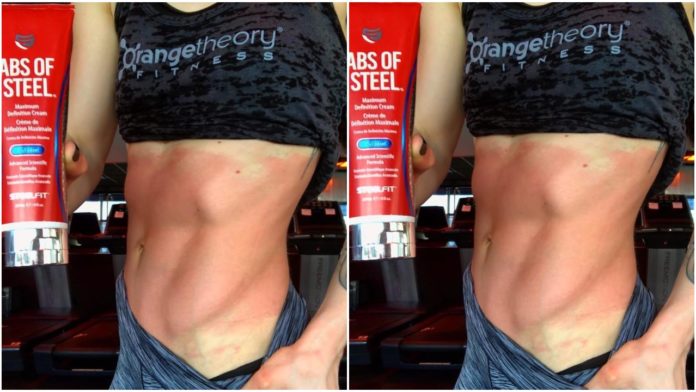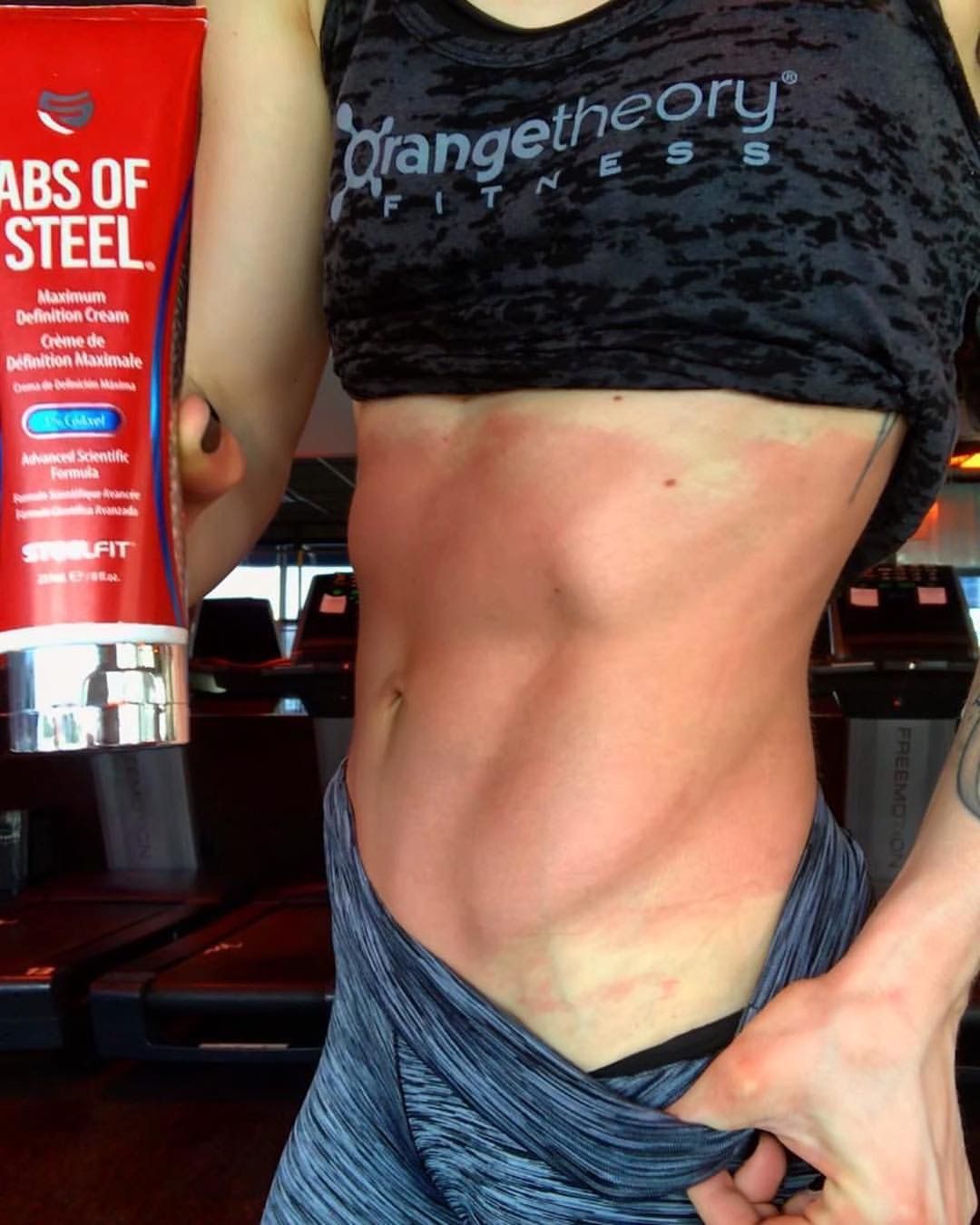 Redness and a Tingling Sensation are 100% Normal after applying Abs of Steel®, so don't worry! Abs of Steel® is a Thermogenic, so it suppose to heat up.  For most people, these Symptoms subside after 20-30 minutes – Until then, enjoy the burn! 
Abs of Steel® is a Maximum Definition Cream with 5% Coaxel.  Bring out the detail you've been looking for with Abs of Steel's advanced heat activated scientific formula designed to help give the appearance of a razor sharp, rock hard core.  It's perfect for use on Abdominals, Obliques, and Serratus Muscles!
Read more about Abs of Steel® at https://steelfitusa.com/product/abs-of-steel/!
Athlete: @jacquibeefit