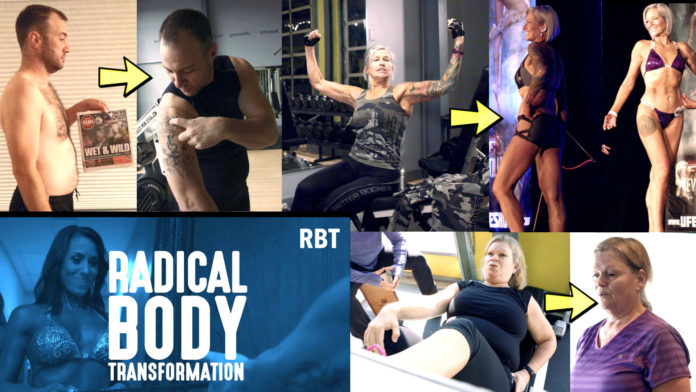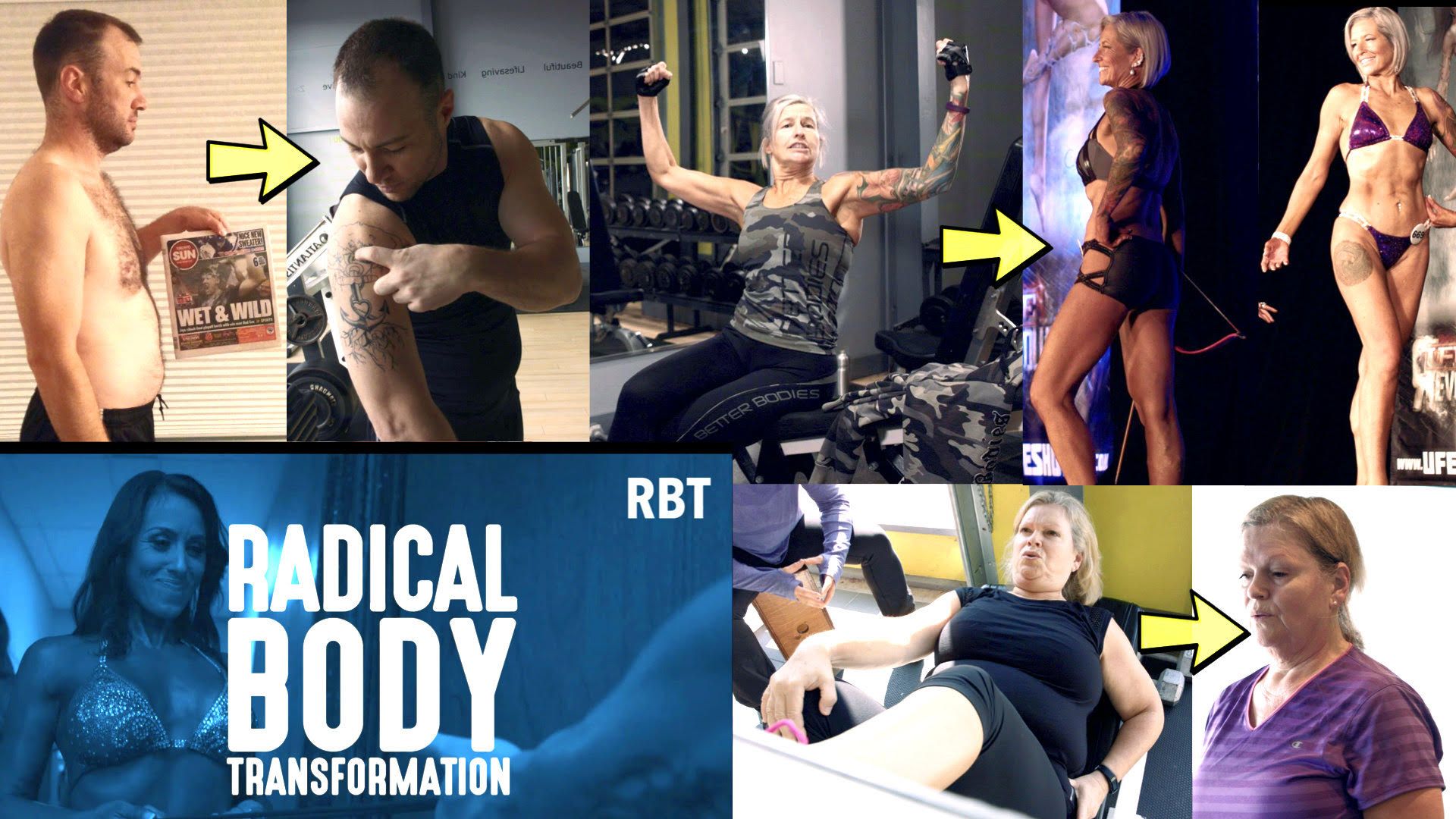 Title: Anything's Possible 
 https://youtu.be/NHdMHUi-svE
This documentary length special episode of RBT shot in 4k tracks the fitness journeys of three regular people who accomplish extraordinary things and transform their lives at Bodilogix Fitness gym in Cobourg, Ontario, Canada.  Under the guidance of head trainer Andrea Johnson @andrea_the_maverick as well as Alison Burnham, we see over several months and sometimes years, the incredible positive change that can occur through determination, goal setting, training and diet.  Stories include 
Deanna Piotrowski who dreams of making it to the stage of a local bodybuilding/fitness competition as part of her bucket list now that she has hit menopause. Chuck Smith, a volunteer fire fighter looking to get into better shape, to build his confidence and to come out of his shell. He wants to select a goal and see it through until the end. And Gail Richards, a mom, accountant and a vegetarian on the cusp of diabetes who wanted to make a change in her life without medication.
Writer/Director/Producer– James Hergott
Episode Host – Andrea Johnson
Director of Photography – Adrian D'Alessandro
Editor – Adrian D'Alessandro
Executive Producer – James Hergott
Gail Richards Distributed by NPC News Online, Amazon Prime,

MY Spotlight Independent and Stacks Films

Trainers: Andrea Johnson Alison Burnham Special Thanks: Bodilogix Fitness City of Cobourg
Harbinger Fitness Swole O'clock Watches Popeyes Supplements Popeyes Durham The Crystal Suit Colleen McConnell NPC Canadian Physique Alliance
IFBB Jim Manion Frank Sepe Ron Hache Amazon Prime 
The show is on Amazon Prime and various other distribution windows to be announced (29 episodes have been released so far on NPC and Amazon Prime).  Distribution partners include MY Spotlight Independent and Stacks Films (distributor for Amazon US & UK).  Amazon link: https://amzn.to/2ASGlvP
About RBT:  Bodybuilder and filmmaker James Hergott meets people from all walks of life yearning to transform their bodies as they embark on their journey towards inner and outer growth and development in this inspiring documentary series, starring James Hergott and various special guests including the legendary Arnold Schwarzenegger. 
#bodybuilding #weightloss #transformation #fitness #rbt #jameshergott #radicalbodytransformation #nevergiveup #personaltrainer #inspiration #motivation #nutrition #fitfam #fit #fitnessmotivation #fitspo #diet #transformationstuesday @colossusfit @coachlittlejoe @popeyesdurham @stackshollywood @myspotlightindependent #goals #teamcolossus #physique #popeyesdurham #popeyessupplements  #popeyesstrong #selfimprovement #cobourg