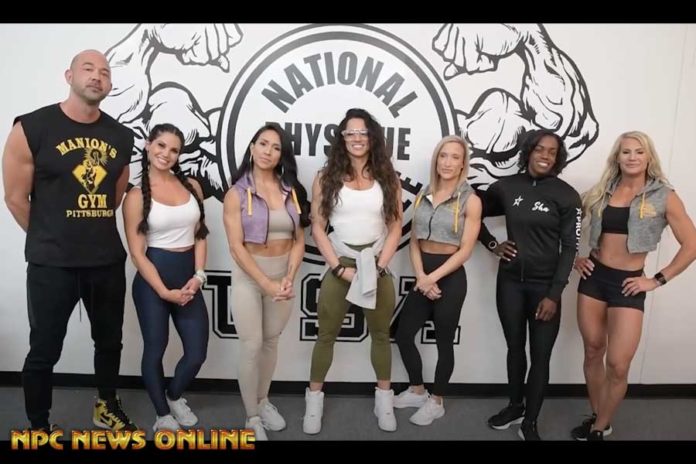 Since 2018 J.M. Manion @aroundthenpc_jm has opened up the @npcphotogymofficial by appointment the Thursday before the @npcifbbpropittsburgh and has a lot of trainers and their teams and both #NPC and @ifbb_pro_league athletes stop in for a photo/video op in the gym in front of the #npclogowall and also do some short interviews #exclusive for @npcnewsonlineofficialpage @npcnewstv
Watch the shenanigans that take place with @thepros_ifbb_npc @theprophysiques who were sponsors of the @npcifbbpropittsburgh and had a competitor in each of the women's #ifbbproleague divisions! Co-owners #ifbbprofitness and 2x #ifbbfitnessolympia champion Whitney Jones @whitneyjones_ifbbpro and the Damian Segovia @the_pro_ducer
and their team of competitors @trainingwithsha @jlkfit_ifbbpro @ifbbheatherdees #therealwonderwoman and First Ever @ifbbproleaguewellness champion at the 2020 #ifbbtampapro @renee_ifbbpro along with leap frogging @alexandriaross always bring the fun no matter where they are and it's no different here!
See the full video on npcnewsonline.com and our YouTube Channel.
@npcnewsonlineofficialpage @ifbb_pro_league @npcworldwideofficial @npcnewstv @npcfitbody @npcwellness @npcworldwidewellness @ifbbproleaguewellness @npcphotogymofficial @t_manion @jmmanion #npcbodybuilding #npcfitness #npcmensphysique #npcclassicphysique #npcwomensphysique #npcfigure #npcbikini #npcwellness #ifbbprobodybuilding #ifbbpro212 #ifbbproclassicphysique #ifbbprofitness #ifbbpromensphysique #ifbbprofigure #ifbbprowomensphysique #ifbbprobikini #ifbbproleaguewellness #2021jmmanionnpcifbbproleagueusatour #4thcontestof2021