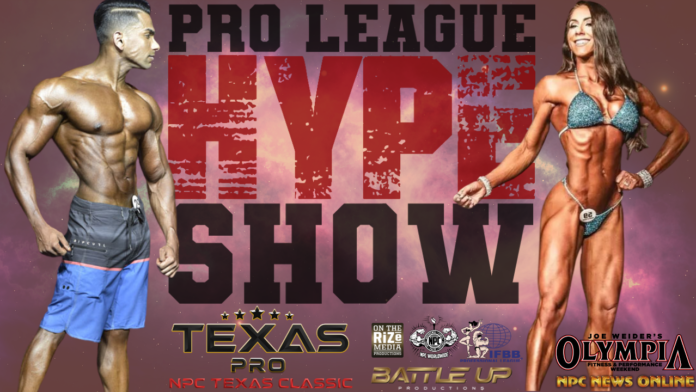 Battle Up Productions is proud to present The Battle of Texas Pro Show. Sheilahe Brown, official Posing Coach, Freddy Naidu, an IFBB Men's Physique Pro and Angelica Teixeira, X2 Ms. Bikini Olympia champion are the promoters of the show. They will be hosting the biggest bodybuilding show in Texas State that starts on Friday 13th August and runs to Saturday 14th August 2021 at the Irving Convention Centre.
These passionate promoters are all about giving back to the athletes and not only is this a Pro Qualifier for the Olympia, but cash prizes will be awarded for the overall winners as well as prizes for posing can be won. The livestream will be available to purchase as of Friday 13th August where you can watch men's Open bodybuilding, 212, men's physique, women's physique and bikini.
Good luck to everyone competing this weekend at The Battle of Texas!