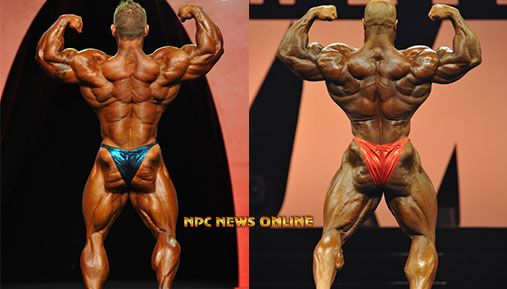 Phil Heath vs. Flex Lewis:
Who is pound for pound the best bodybuilder in the world?
By Frank Sepe (NPC NEWS ONLINE EDITOR In CHIEF)
This years Mr. Olympia was business as usual for both Phil Heath and Flex Lewis. Phil Heath captured his 5th Mr. Olympia title in a row by defeating 46-year young bodybuilding legend Dexter Jackson and the much improved Shawn Rhoden. Flex Lewis won his 4th Mr. Olympia Showdown title by besting the toughest 212-pound class ever. Both bodybuilders' are true champions who will one day go down in bodybuilding history books as the most dominant bodybuilders in their generation.  We have received numerous emails from fans around the world that have continuously raised the question," Who is  "POUND FOR POUND" the best bodybuilder in the world? Some of the fans thought that Flex Lewis if given the opportunity to go head to head with Phil Heath would be crowned the best bodybuilder in the world. Others said that Phil is just too massive for Flex and that he is undoubtedly the best. Let's face it, we all know by now that when it comes to bodybuilding contests there are always going to be multiple opinions on who is better and why. That is the nature of the sport.  Some of you bodybuilding historians will remember that decades ago at the Olympia the winners of the two-bodybuilding classes would compete for the title of Mr. Olympia. This lead to the legendary battles between Arnold Schwarzenegger and Franco "The Sardinian Strongman" Colombu. The result was one true champion. Well, we can talk about Phil and Flex and analyze the photos and videos but until they are standing next to one another going through every mandatory pose we will never know.  If Facebook and instagram photos have taught us anything it is that what you sometimes see in a photo is not necessary what you are getting in real life. If that weren't the case then we wouldn't have 3000 Olympia caliber physiques in our daily news feeds. Shadow high light and blurred edge aside; we have provided you with photos that were not retouched of both champions.  We thought it would be fun to see what the bodybuilding fans thought. Take a look and email us your opinion at npcnewsonline@gmail.com. Don't forget to leave your name so we can quote you.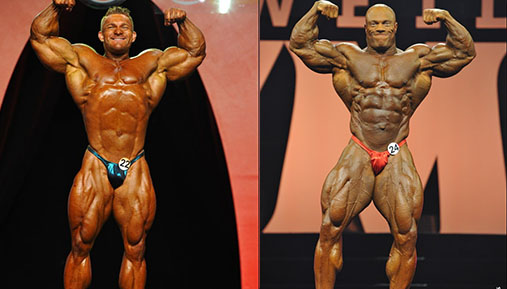 FRONT DOUBLE BICEP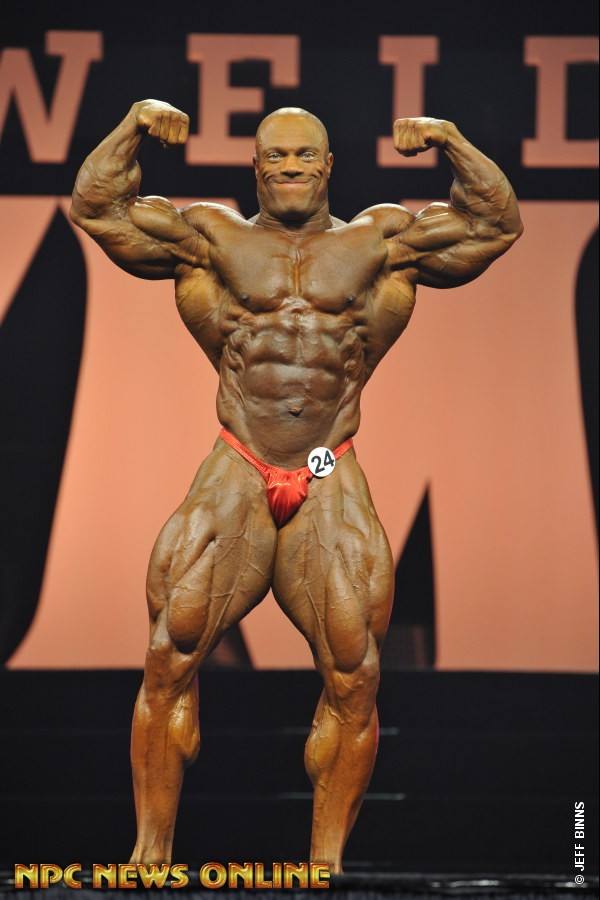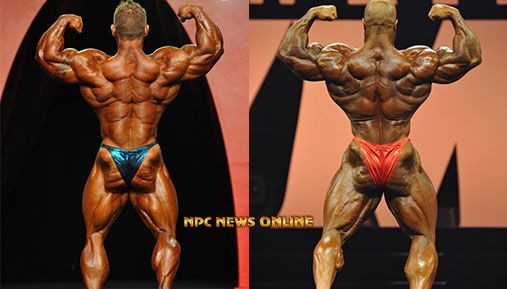 BACK DOUBLE BICEP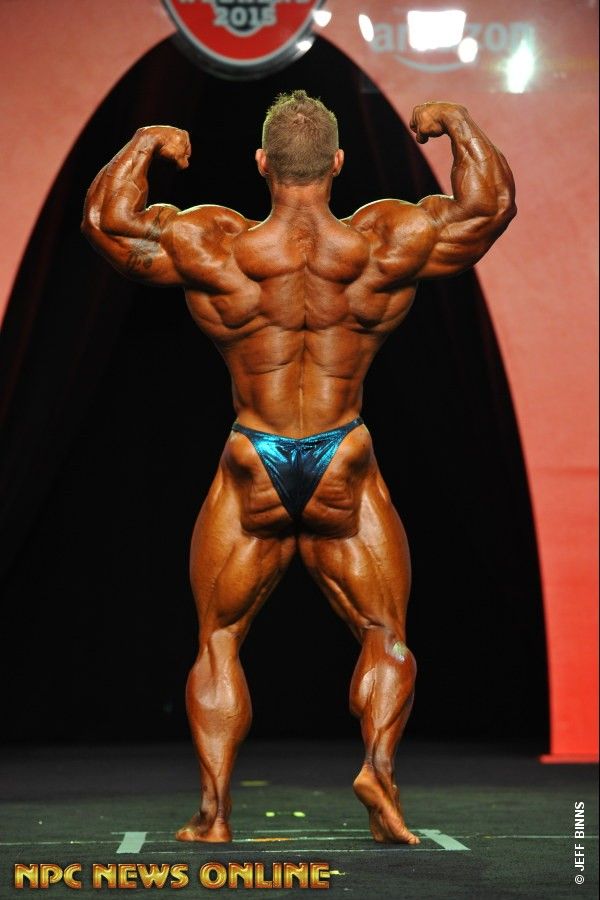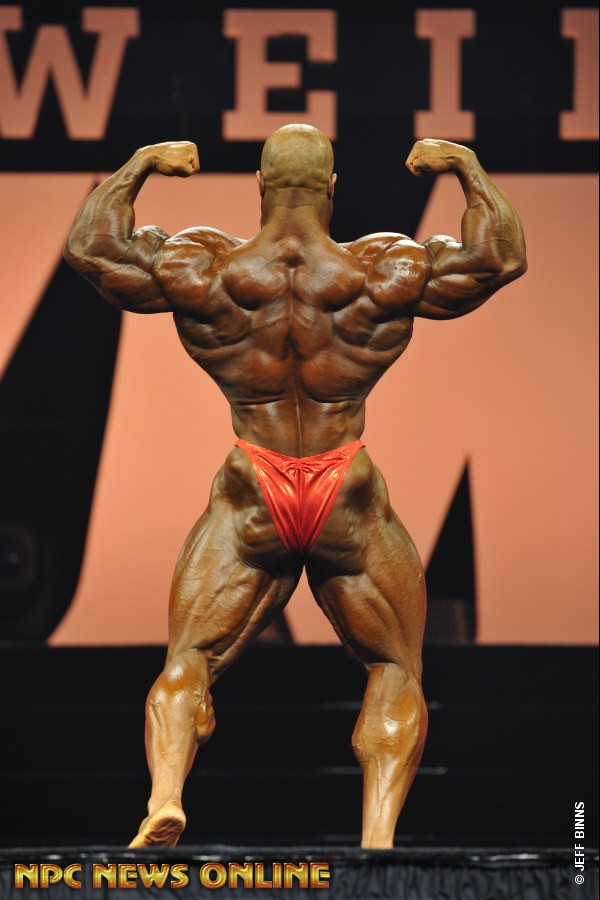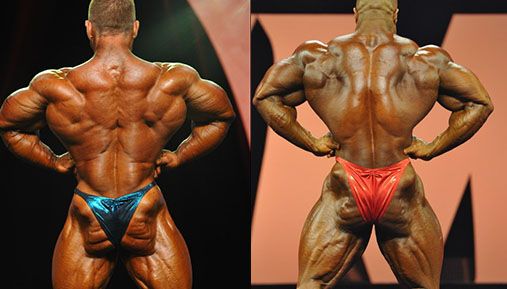 BACK LAT SPREAD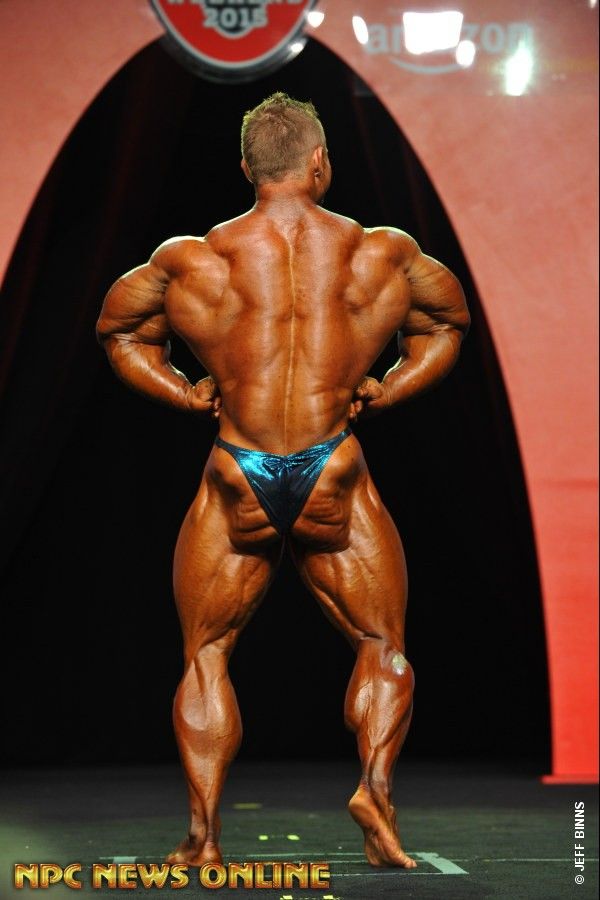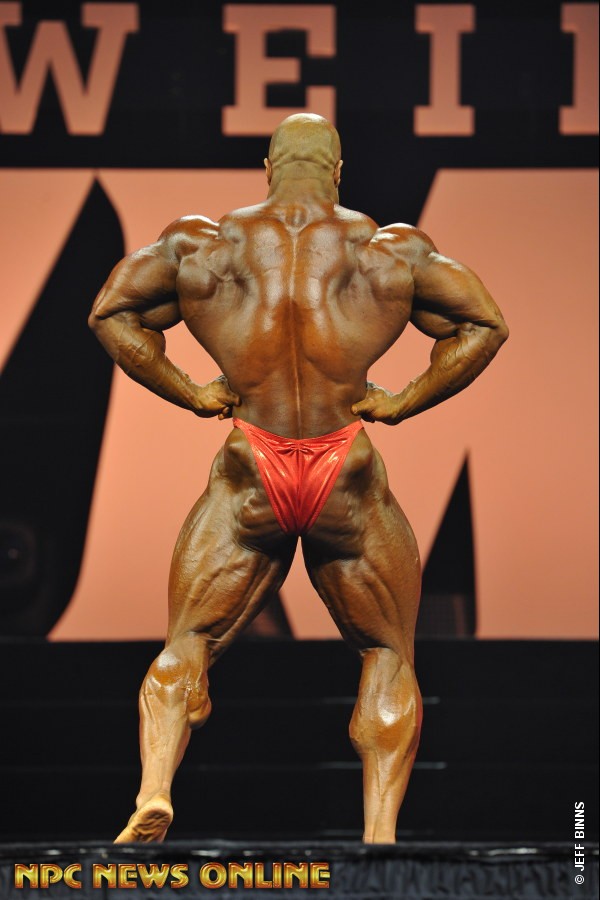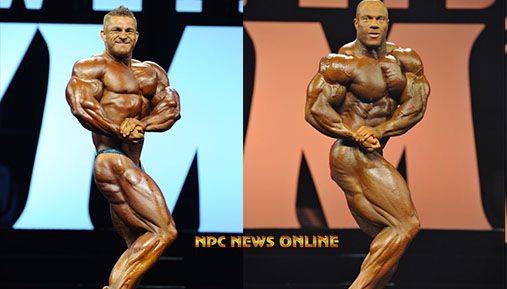 SIDE CHEST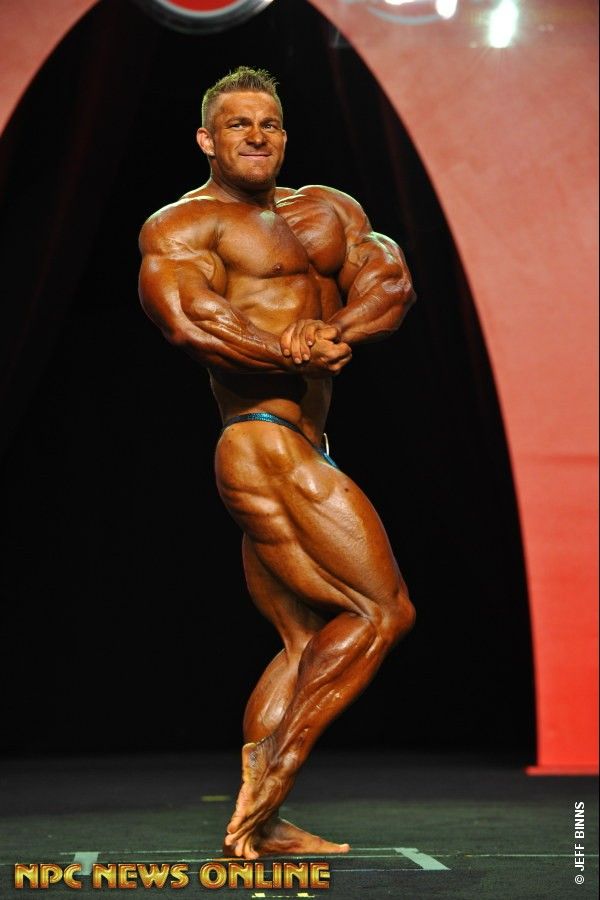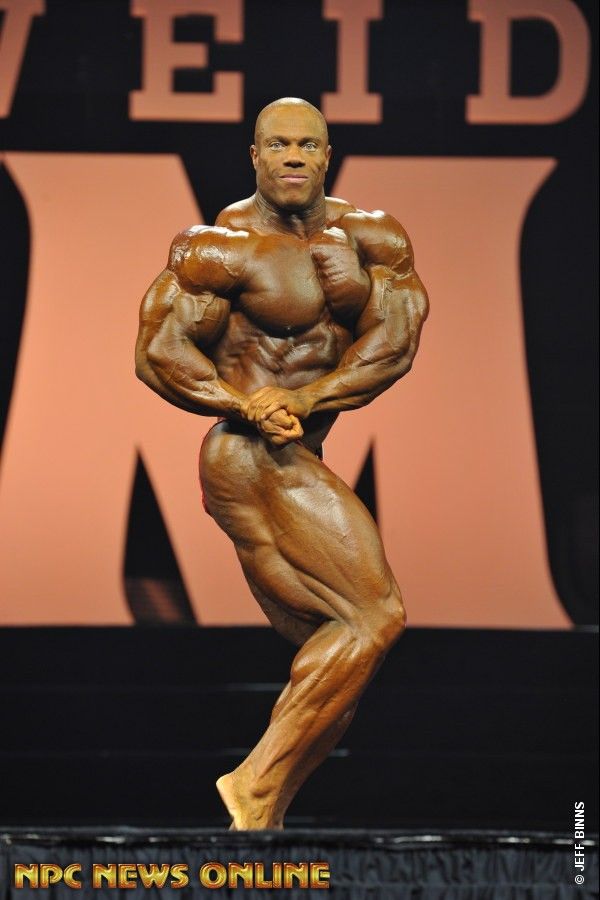 FOR MORE CONTEST PHOTOS GO TO: