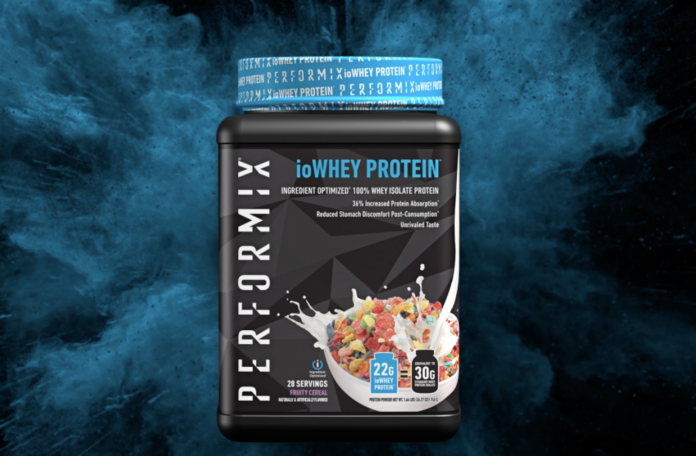 PERFORMIX ioWHEY PROTEIN™ is one of our most disruptive products to-date.
ioWHEY PROTEIN™ promises best-in-class, clinically-backed bioavailability, allowing you to see the same benefits from only 22g as you would from 30g of Standard Whey Protein Isolate. When it comes to this game-changer, less is more.
Consumers have been led to believe that when it comes to better bioavailability, you can only get it at the expense of taste. With ioWHEY PROTEIN™, we strived to shatter that myth – and we did. The supreme solubility of our protein allows a smooth, rich flavor that means you will no longer have to sacrifice taste for efficacy.
Driven by Ingredient Optimized®, a patent-pending process that naturally modifies the molecular structure of ingredients. Through this visionary application, the structure of protein is altered, resulting in increased bioavailability and efficacy, ensuring that you get MORE from less. PERFORMIX®  is the proprietary provider of io™.
36% increase in protein absorption

46% improvement in stomach discomfort post-consumption

Unrivaled taste, allowing you to have both taste and product efficiency

Available in three great tasting flavors; fruity cereal, chocolate brownie, and vanilla ice cream.
Now available at Performix Driven