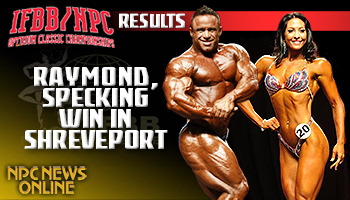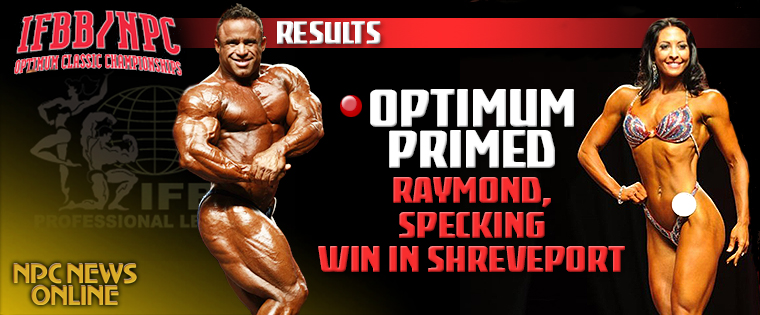 Jose Raymond did the expected while Monica Specking came out of nowhere as both claimed victories at the Optimum Classic on Saturday in Shreveport, Louisiana.
Raymond, who finished third at the 202 Showdown at the Olympia, won the fourth contest of his career. He has his sights set on a bigger prize one week from now, when he will take on reigning 202 Showdown champ Kevin English at the New York Pro. Raymond won the 202 title in New York a year ago, while English – the three-time 202 Showdown champion – won the contest three times, from 2008-2010. Marco Rivera (2nd) and Lyndon Belgrave (3rd)rounded out the top three.
In figure, Specking's best showing to date was a fourth-place finish at the 2011 Ft. Lauderdale Cup. The contest was the first of the year for Specking – the 2010 NPC Nationals Overall winner – as she elected to sit out the earlier part of 2012. Jami DeBernard finished second while Ann Titone placed third.