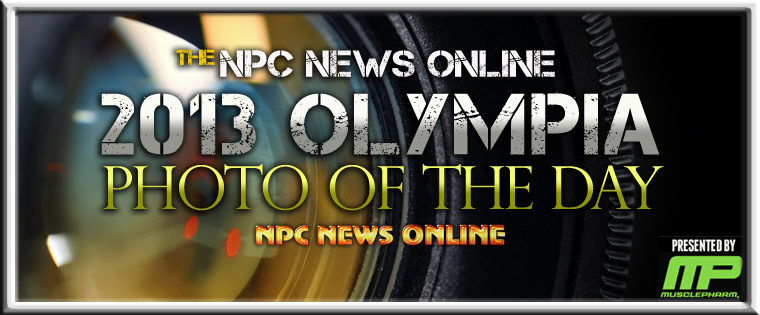 Todays Photo of the Day is from J.M. Manion http://www.jmmanion.com. This photo was taken after the 2013 Olympia, at the Techatticup Ghost Town / El Dorado Gold Mine. Check out the behind the scenes video from the shoot on the site…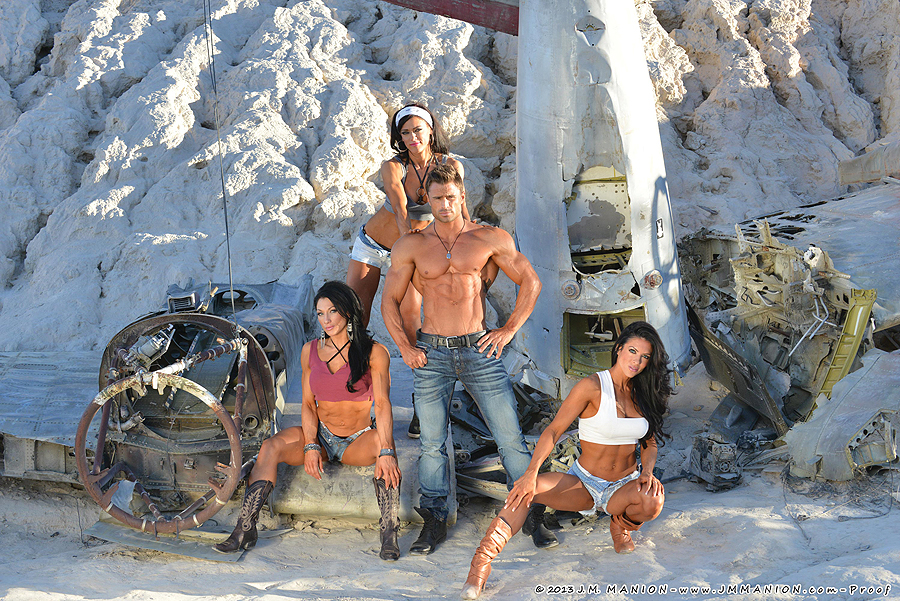 Candice Keene, 3rd Place IFBB Figure Olympia, Mallory Haldeman, 5th Place IFBB Figure Olympia, Jason Poston, 5th Place IFBB Men's Physique Olympia Showdown & Amanda Latona, 6th Place IFBB Bikini Olympia.
All athletes can be contacted for guest appearances, seminars & modeling exclusively through FMG via www.FMG-FitnessManagementGroup.com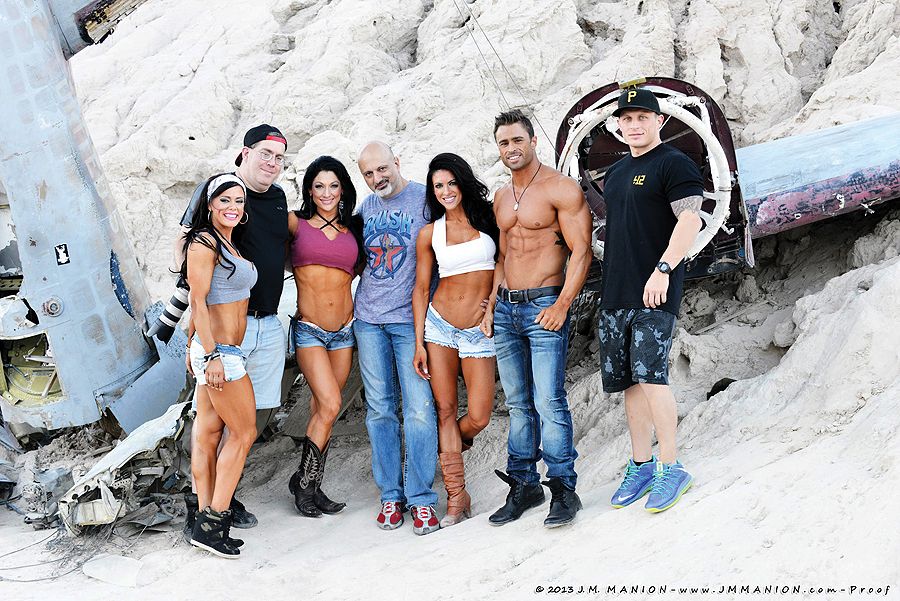 J.M. Manion's http://www.jmmanion.com crew that helped, Ron Avidan & Amir Marandi & John Cortese along side with the models.