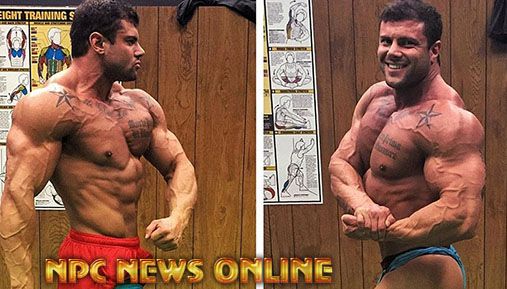 NPC NEWS SPOTLIGHT: NPC Bodybuilding Competitor Michael Toscano
Michael Toscano:
My name is Michael Toscano this is my first year competing as a bodybuilder. In March my first show I won the overall at Mr. Buffalo and in May took 2nd at the Cutler in Boston. I am competing in the Grand Prix and the Eastern USAs.
 ATTENTION NPC COMPETITORS…
If you are competing in the NPC Nationals or an upcoming NPC show and want to be considered as a feature on NPCNEWSONLINE.com. Then email us at npcnewsonline@gmail.com. We are doing shoots at the East Coast Mecca in Long Island NY. If you can't make it to us then send workout video clips and photos to us. You can email all that info to npcnewsonline@gmail.com. Thank you and Best of luck..