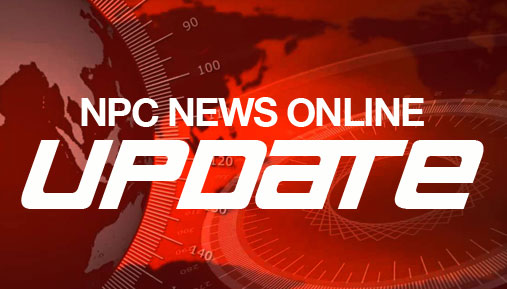 NPC NATIONAL CONTEST IFBB PROFESSIONAL LEAGUE QUALIFYING INFORMATION: HOW TO EARN AN IFBB PRO CARD! 
*Please note the following qualification change for both the NPC National Bodybuilding Championships and IFBB North American Bodybuilding Championships. No longer does placing First Overall in an area body building championship of the unrestricted classes qualify you for either competition.
MEDIA INFO
NPC PRESS CREDENTIALS
All Media Requests Must Be Approved By The NPC National Office, npcfirst@aol.com
OTHER RULES OF NOTE
The NPC will not impose any sanction or penalty, or otherwise interfere in any way with, any person on account of that person's participation in any amateur bodybuilding or other amateur fitness contest offered by another organization, whether such person is an athlete, promoter, sponsor, vendor, or otherwise, and does not condone, ratify, facilitate or permit such actions by any NPC officer and/or employee.

NPC NATIONAL CONTEST IFBB PROFESSIONAL LEAGUE QUALIFYING INFORMATION
NPC WHEELCHAIR NATIONAL BODYBUIDLING CHAMPIONSHIPS
Men's & Women's Overall Winners

NPC JUNIOR USA BODYBUILDING, FITNESS, FIGURE, BIKINI & PHYSIQUE CHAMPIONSHIPS
Fitness ~ Overall Winner (3 Classes)

Figure ~ 3 Class Winners (6 Classes)

Bikini ~ 4 Class Winners ( 8 Classes)

Women's Physique ~  Class Winners (2-4 Classes *DEPENDING ON NUMBER OF ENTRIES*)

Men's Physique ~ 3 Class Winners (6 Classes)

Classic Physique ~ Top 2 Placings in each class (4 classes)

NPC JUNIOR NATIONAL BODYBUILDING, FITNESS, FIGURE, BIKINI & PHYSIQUE CHAMPIONSHIPS
Class Winners in Fitness (3 Height Classes)
Class Winners in Figure (6 Height Classes)
Class Winners in Bikini (6 Height Classes)
Class Winners in Men's Physique ( 6 Height Classes)
Class Winners in Women's Physique (4 Height Classes)
Division/Class Winners in Men's Classic Physique (4 Classes)

NPC NATIONAL FITNESS CHAMPIONSHIPS
Top 2 In Each Class (3 Height Classes)

NPC UNIVERSE BODYBUILDING, FIGURE, BIKINI & PHYSIQUE CHAMPIONSHIPS
Open Figure the Top 2 in each Height Class (6 Height Classes)
Masters Over-35 Figure: Winner of Each Height Class*
Masters Over-40 Figure: Winner of Each Height Class*
Open Bikini: Top 2 in each Height Class (6 Height Classes)
Masters Over-35 Bikini: Winner of Each Height Class*
Masters Over-40 Bikini: Winner of Each Height Class*
Women's Physique: Top 2 in each Height Class (4 Height Classes)
Masters Over-40 Women's Physique: Winner of Each Height Class*
Open Men's Physique: Top 2 in each Height Class (6 Height Classes)
Masters Over-35 Men's Physique: Winner of Each Height Class*
Masters Over-40 Men's Physique: Winner of Each Height Class*
Open Men's Bodybuilding: Overall Winner**
Masters Over-35 Men's Bodybuilding: Overall Winner
Masters Over-40 Men's Bodybuilding: Overall Winner
Masters Over-50 Men's Bodybuilding: Overall Winner
*Number of classes will be determined according to number of competitors



NPC USA WHEELCHAIR BODYBUIDLING CHAMPIONSHIPS
Men's & Women's Overall Winners

NPC TEEN, COLLEGIATE, MASTERS NATIONAL BODYBUILDING, FIGURE, BIKINI & PHYSIQUE CHAMPIONSHIPS
Figure 35 and Over, 40 and Over, 45 and Over, 50 and Over, 60 and Over – Class winners
Bikini 35 and Over, 40 and Over, 45 and Over, 50 and Over – Class winners
Men Physique 35 and Over, 40 and Over, 45 and Over – Top 2 in each Height Class
Men Physique 50 and Over – Class winners
Men Classic Physique – Top 2 in each Class
Women Physique 35 and Over and 40 and Over – Top 2 in each Height Class
Women Physique 45 and Over, 50 and Over, 60 and Over – Class winners
Women BB 35 and Over, 40 and Over, 45 and Over, 50 and Over and 60 and Over – Overall winners
Men BB 35 and Over, and 40 and Over – Top 4 placings in the Overall
Men BB 50 and Over – Top 2 placings in the Overall
Men BB 60 and Over – Overall Winner
Men BB 70 and Over – 1st place Winners
NPC USA BODYBUILDING, FIGURE, BIKINI & PHYSIQUE CHAMPIONSHIPS
Men's Bodybuilding All Class Winners (7 Weight Classes)
Top 2 Placers in the Overall of Women's Bodybuilding (4 Weight Classes)
Open Figure the Top 2 in each Height Class (6 Height Classes)
Open Bikini the Top 2 in each Height Class (6 Height Classes)
Men's Physique the Top 2 in each Height Class (6 Height Classes)
Women's Physique the Top 2 in each Height Class (4 Height Classes)

IFBB NORTH AMERICAN BODYBUILDING, FITNESS, FIGURE, BIKINI & PHYSIQUE CHAMPIONSHIPS
Figure Open, 35 and Over, 40 and Over, 50 and Over – Class winners
Fitness Open – Class winners
Bikini Open, 35 and Over, 40 and Over, 45 and Over, 50 and Over – Class winners
Men Physique Open, 35 and Over, 40 and Over – Top 2 in each Height Class
Men Classic Physique Open, 35 and Over, 40 and Over – Top 2 in each Height Class
Women Physique Open, 35 and Over and 40 and Over – Top 2 in each Height Class
Women BB Open, 35 and Over, 40 and Over – Overall winners
Men BB Open, 35 and Over, and 40 and Over – Top 3 placings in the Overall
Men BB 50 and Over – Top 2 placings in the Overall
Men BB 60 and Over – Overall Winner
Men BB 70 and Over – 1st Place

NPC NATIONAL BODYBUILDING, FIGURE, BIKINI & PHYSIQUE CHAMPIONSHIPS
Men's Bodybuilding the Top 2 in each Weight Class (7 Weight Classes)
Class Winners in Women's Bodybuilding (4 Weight Classes)
Open Figure the Top 2 in each Height Class (6 Height Classes)
Open Bikini the Top 2 in each Height Class (6 Height Classes)
Men's Physique the Top 2 in each Height Class (6 Height Classes)
Women's Physique the Top 2 in each Height Class (4 Height Classes)
Men's Classic Physique the top 2 in each Division/Class (4 Classes)