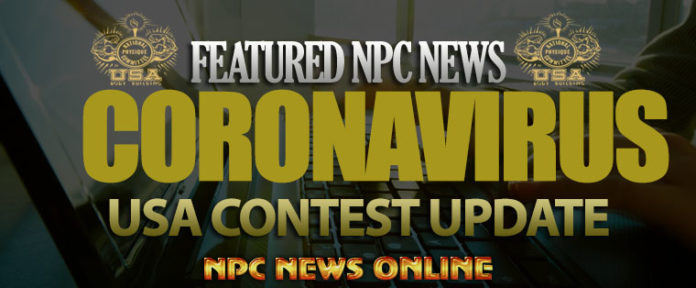 NPC & IFBB Professional League President Jim Manion Addresses Coronavirus Concern For Contests In The United States
March 10, 2020
In light of the incidents that happened last week to the NPC Worldwide Arnold Amateur and Arnold Classic and all associated IFBB Professional League contests in Columbus, Ohio, we felt the need to let everyone know that we have no plans to cancel any scheduled NPC and IFBB Professional League contests in the United States.
As always our athlete's along with officials and fans in attendance, are our top priority. The NPC and IFBB Professional League is focused daily on updates from the Centers for Disease Control and Prevention in the United States concerning COVID-19.  As a reminder the CDC has encouraged traditional precautionary prevention measures and guidelines.  We will continue to monitor this situation on a daily basis.
If there are to be any changes or cancelations to scheduled contests, it will be announced on all of our official website's;
Also all of our related social media outlets.
We know that COVID-19 information is changing on a day-to-day basis and our members have their concerns and we consider them our top priority as we move forward in uncharted territory.
Yours In Health
Jim Manion
NPC & IFBB Professional League President