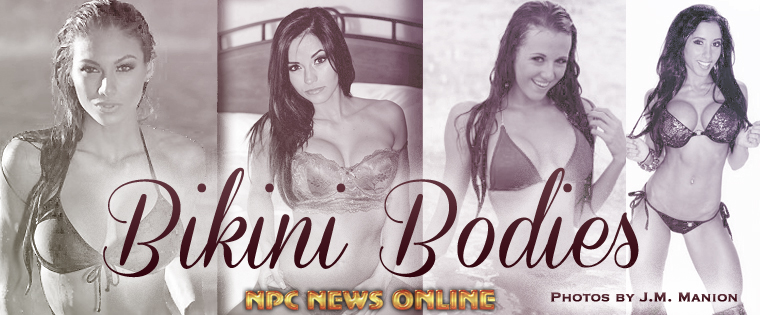 In 2014 we will be launching a new feature on NPC NEWS Online.com
called Bikini Bodies.

NPC News Online.com has a lot of great things happening this year, In about a week our brand new site will take the place of the current site. There will be many great changes and one of them is a feature dedicated entirely to Bikini.  It will be called "Bikini Bodies" and will feature NPC/IFBB bikini contest coverage, candids, photo shoots, training, nutrition, rules, contests schedules and much more!  We will have exclusive photos from J.M. Manion the Official NPC photographer and #1 photographer in the industry. It's only fitting since we are the #1 Physique Federation in the world. We are raising the bar for our website and are excited about the multitude of changes taking place. This is just one of the many new exciting features taking place with NPC NEWS ONLINE.com. Stay Tuned and don't forget to like our Facebook Page. If you are a fan or competitor you are going to want to see "exclusive" updates from the NPC. It is going to be an exciting 2014 -so be a part of it.
– Frank Sepe – NPC News Online Editor in Chief

SNEEK PEAK!!!!!  Take a look at these hot bikini photos shot by J.M. Manion. Do you need another reason to visit our new bikini section? In one week we will be up, so check back.
FitnessManagementGroup.com
Twitter: @jmmanion & @AroundTheNPC_JM
Around The NPC & IFBB With JM Manion, http://www.facebook.com/pages/Around-The-NPC-IFBB-with-JM-Manion/270961692921971
Iron Sirens Comic Books, http://www.facebook.com/IronSirensComicBooks

Web Sites:
http://www.jmmanion.com
http://www.ironsirenscomics.com