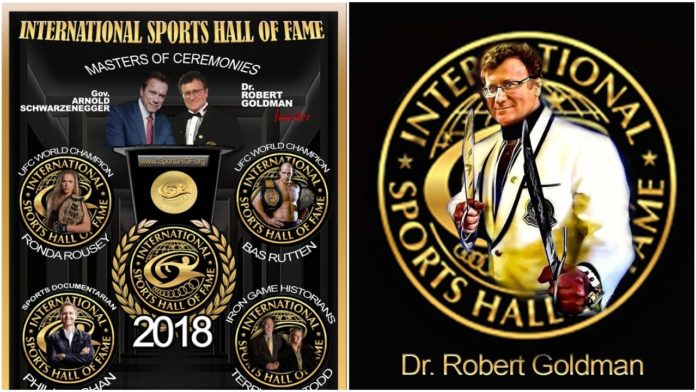 International Sports Hall of Fame CLASS OF 2018 ANNOUNCED!! Just 3 weeks away!! Over 100 members of International Press in attendance.
Ronda Rousey-UFC World Champion, Movie Star-('The Expendables 3', 'Entourage') 
Bas Rutten-UFC World Heavy Weight Champion, UFC Hall of Fame & Movie Star Phil Keoghan-'The Amazing Race'-Host, World bungee jumping record holder. 
Dr Terry Todd/Dr Jan Todd-World Powerlifting Champions/Arnold Strong Man Competition

MANY SURPRISE HOLLYWOOD GUESTS for 30th Anniversary of the Arnold Schwarzenegger Sports Festival.
Www.SportsHOF.org
Hall of Fame action video
https://www.youtube.com/watch?v=F36tD7xRKHY
https://www.ishof.net/2018-hall-of-fame