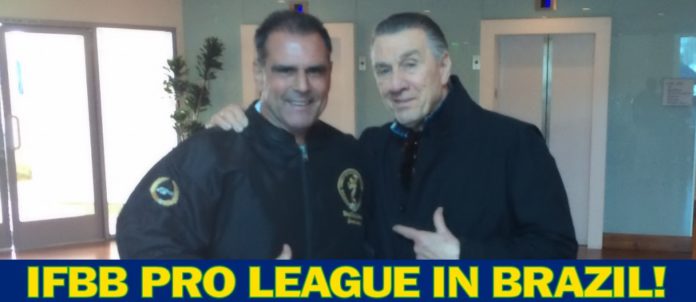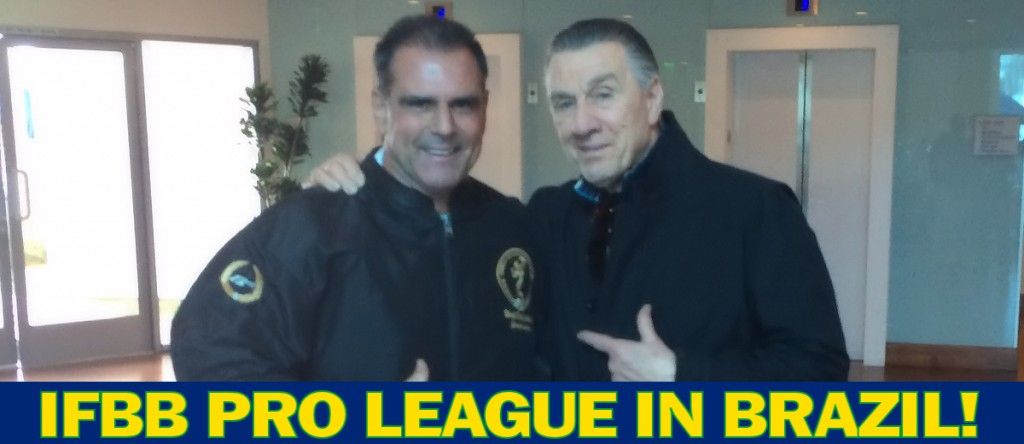 IFBB PRO LEAGUE IN BRAZIL!
March 8, 2018: The IFBB Pro League is proud to welcome its newest promoter, Gustavo Costa.
Mr. Costa, along with other promoters, will work closely with IFBB Pro League and NPC President, Jim Manion, to bring bodybuilding and fitness events to Brazil. 
"We are very excited to have Gustavo on board," said Jim Manion. "Gustavo is one of several promoters who will join us in our mission to give athletes in Brazil and South America the chance to compete in this great sport of ours. This is a golden opportunity for them to show the world what is possible when you live the fit lifestyle and never give up on your dreams. We look forward to Gustavo and his peers putting on fantastic regional shows for the competitors and fans. Our global expansion is ramping up, and as a reminder, BODYBUILDING AND FITNESS ATHLETES FROM ANY FEDERATION ARE WELCOME TO COMPETE AT ALL REGIONAL AND PRO QUALIFIER CONTESTS AROUND THE WORLD. We are changing the game in 2018." 
Regional events will be held in the following states in Brazil. Note: pro cards are not awarded at regional contests.
Rio De Janeiro

Pernambuco

Parana

Minas Gerais

Rio Grande Do Sul

Paraiba

Mato Grosso

Bahia

Sao Paulo
The IFBB Pro League is home to the sport's most prestigious event, Olympia Weekend. PRO-QUALIFYING CONTESTS ARE THE ONLY WAY TO BECOME AN IFBB PRO LEAGUE ATHLETE. IFBB Pro League athletes compete for the opportunity to stand on the sport's grandest stage, the Olympia (by winning a contest or earning enough points). The following 2018 events are pro qualifiers in Brazil:
April 28:  Musclecontest Nacional 
August 11:  Musclecontest Brazil 
October 20: Amateur Olympia Brazil
Stay tuned for more information on all regional and pro-qualifier contests at npcnewsonline.com and ifbbpro.com.
_____________________________________________________________________________________
IFBB Professional League
PO Box 789, Carnegie, PA 15106 USA
Ph: (412) 276-5027 Email: ifbbproleague@aol.com