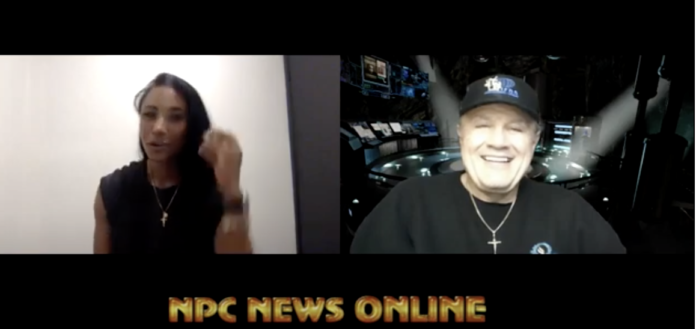 IFBB Pro League Interview Series Powered by NPC News Online
In this #exclusive Interview, J.M. Manion @aroundthenpc_jm speaks with @ifbb_pro_league athlete Melissa Carver @melissa_carver_x about her winning the 2021 IFBB Australian Pro Bikini and qualifying for the 2021 IFBB Pro Bikini Olympia! Most know that Australia has been in a very long lockdown so listen to what she had to do to train. Find out what her competitive plans are in addition to other topics discussed.
Watch the full interview on npcnewsonline.com or go to our Official You Tube Page.
@npcnewsonlineofficialpage @ifbb_pro_league @npcworldwideofficial @npcnewstv @npcfitbody @npcwellness @npcworldwidewellness @ifbbproleagueoz @tonydohertyoz @dohertysgym #ifbbproleaguewellness #npcwellness #npcbodybuilding #npcfitness #npcmensphysique #npcclassicphysique #npcwomensphysique #npcfigure #npcbikini #ifbbprobodybuilding #ifbbpro212 #ifbbproclassicphysique #ifbbprofitness #ifbbpromensphysique #ifbbprofigure #ifbbprowomensphysique #ifbbprobikini #fridapaulsen