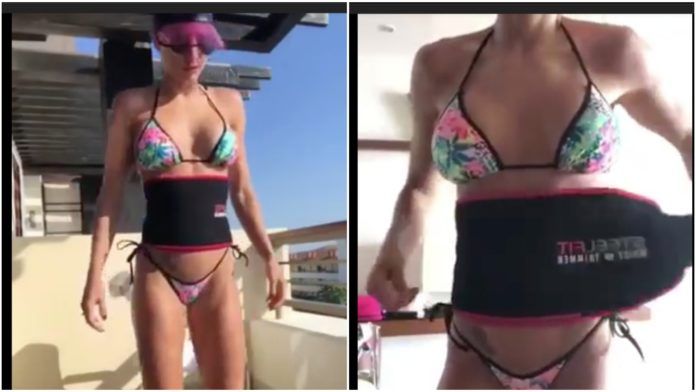 IFBB Bikini Pro Casey Samsel doing Outdoor Plyo Workout.
If there's a will, there's a way! IFBB Bikini Pro @caseysamsel_bikini shares her Outdoor Plyo Workout with us (while on her honeymoon)!  Casey made sure not to forget her SteelFit® Waist and Thigh Trimmers and her Sample Packs of @steelfitusa Products that are ideal for travelling!
Don't let yourself slack off during your next trip… bring SteelFit® Products with you!  Shop now at https://steelfitusa.com/shop/ !