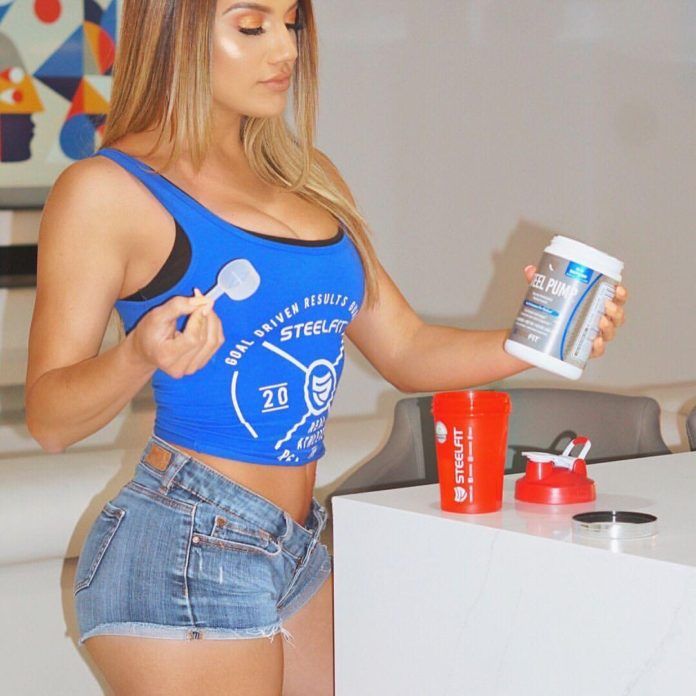 Ana Casanova holding Steel Pump®.
 Get PUMPED for your next Workout like @steelfitusa Ambassador @ironprincessfit!  Steel Pump® Peak Performance Pre-Workout will give you that Boost of Energy you need to take your Workouts/Cardio to the Next Level! Choose from 3 Delicious Flavors (Watermelon Lemonade, Grape Soda & Blue Raspberry)!
Features & Benefits:
*Elevated Performance
*Enhanced Endurance
*Explosive Energy
*Mental Clarity & Focus
Read more about Steel Pump® at https://steelfitusa.com/product/steel-pump/!