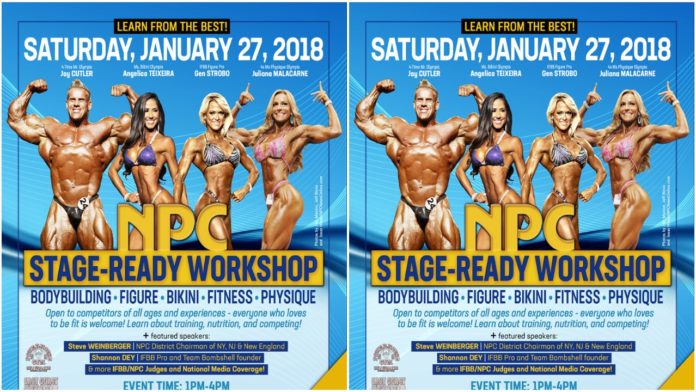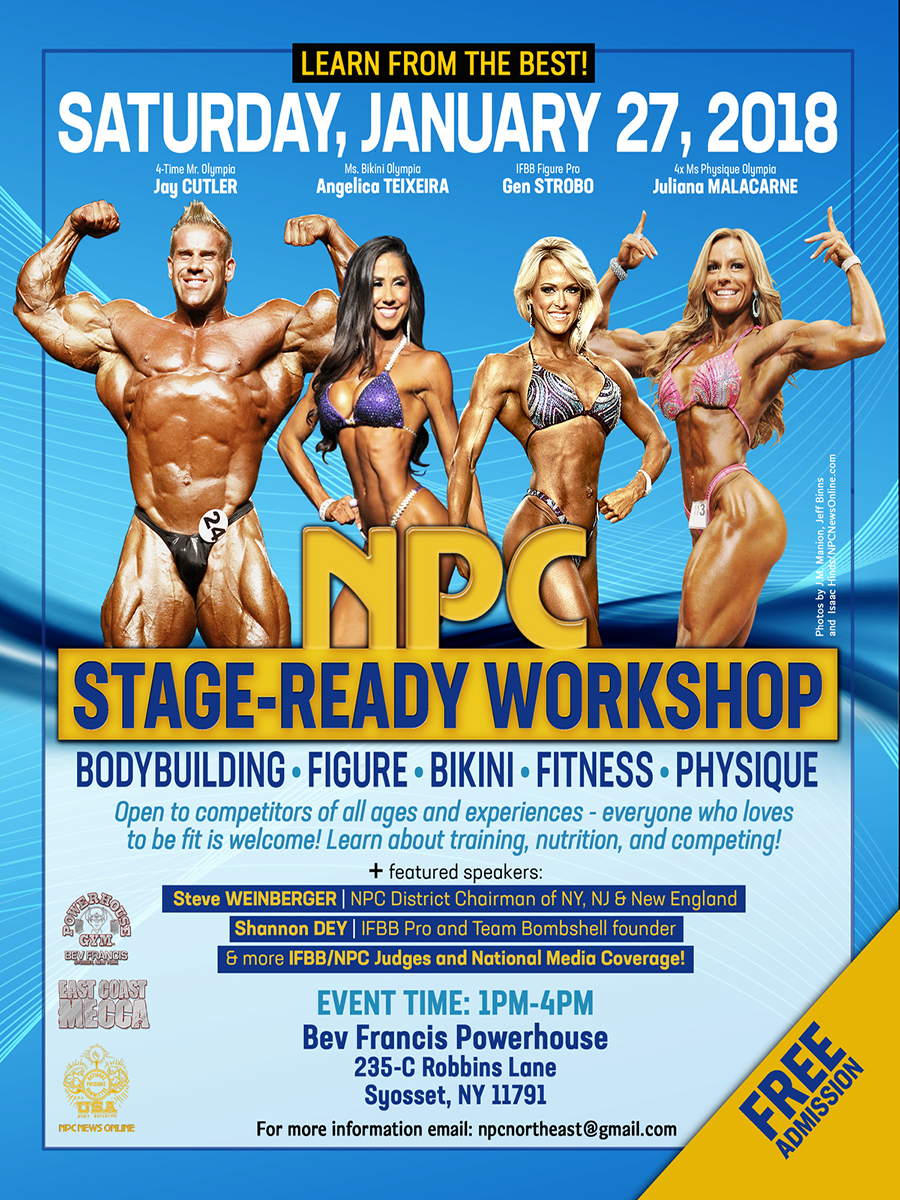 DATE: Saturday, January 27, 2018
TIME: 1:00pm to 4:00pm
LOCATION:
Bev Francis Powerhouse Gym
235-C Robbins Lane
Syosset, NY 11791
CLICK FOR MAP
Q&A with Mr. Olympia Head Judge and NPC District Chairman Steve Weinberger
» 4x Mr. Olympia Jay Cutler
» 4x Ms. Physique Olympia Champion Juliana Malacarne
» 9x IFBB Figure Champion Gen Strobo
» IFBB Bikini Olympia Champion Angelica Teixeira
» IFBB Pro & CEO of Bombshell Fitness, Shannon Dey
 The workshop is FREE for anyone (men and women) interested in learning more about competing, diet, and training.
»The topics covered will be helpful to both new & experienced competitors, especially the Q&A.
»Even if you've never gotten on stage and aren't sure you will, this is a great opportunity to learn more about the process.
»NO PRE-REGISTRATION IS NECESSARY. Just show up and learn!
»The workshop starts at 1pm and it will run until about 4pm. We recommend you get there early to get comfortable, but you can show up anytime, even after 1:00.
---