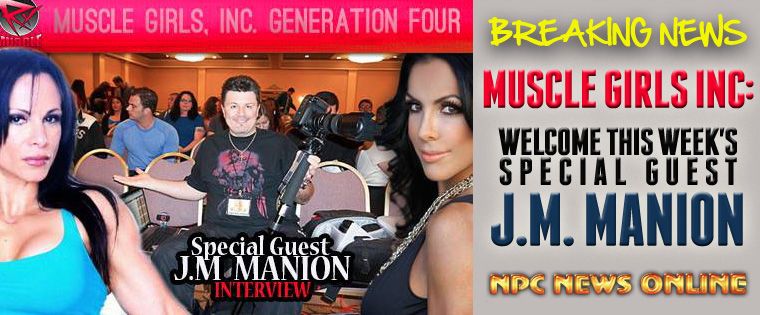 Don't miss this amazing episode of Muscle Girls Inc.. with special guest NPC News, Muscle & Fitness, Flex Magazine, Owner of J.M. Manion Productions, and Founder of Fitness Management Group J.M. Manion.
J.M. Manion will share his experience in the sport and the history behind the Arnold Classic.
Be ready for another amazing Arnold Classic Weekend.  It is going to be cold weekend, but with a lot of excitement you do not want to miss!!!