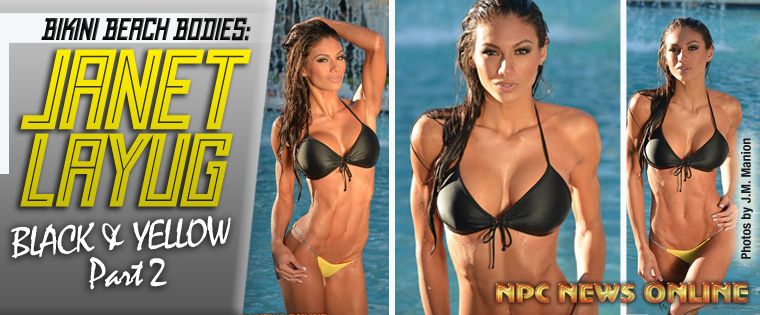 Photos © J.M. MANION – www.JMMANION.com
Photo Assistant: Tim Gardner
Location: Hyatt Regency Pier Sixty-Six, Ft. Lauderdale
There are absolutely no photo editing or Photoshop used for these photos. This was the product of Tim Gardner holding the gold side of the full length light disk & my in-camera settings & Janet's modeling. All that was added was the copyright text.
2013 NPC National Bikini Overall Champion
2014 IFBB Battle On The Beach Pro Bikini – Overall
2014 IFBB Bikini International – 8th
2014 IFBB Pittsburgh Pro Bikini – 4th