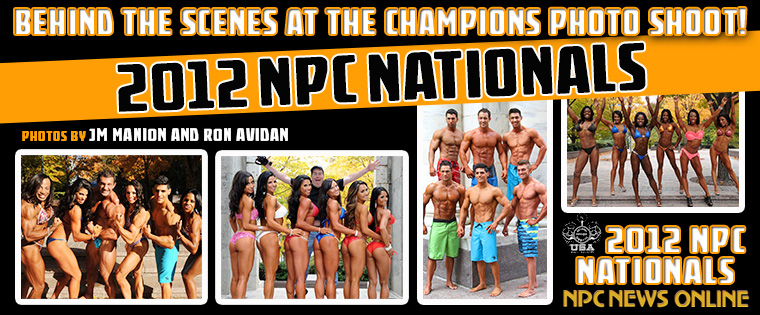 See what happened at the 2012 NPC Nationals Champions Photo Shoot, held on the Sunday after the competition with the Overall and Class winners from the Nationals!
Gallery 1: JM Manion Photos
Gallery 2: Ron Avidan Photos
Want contest photos from the 2012 NPC Nationals? Go to http://photos.liftstudios.com for official NPC Photo orders!