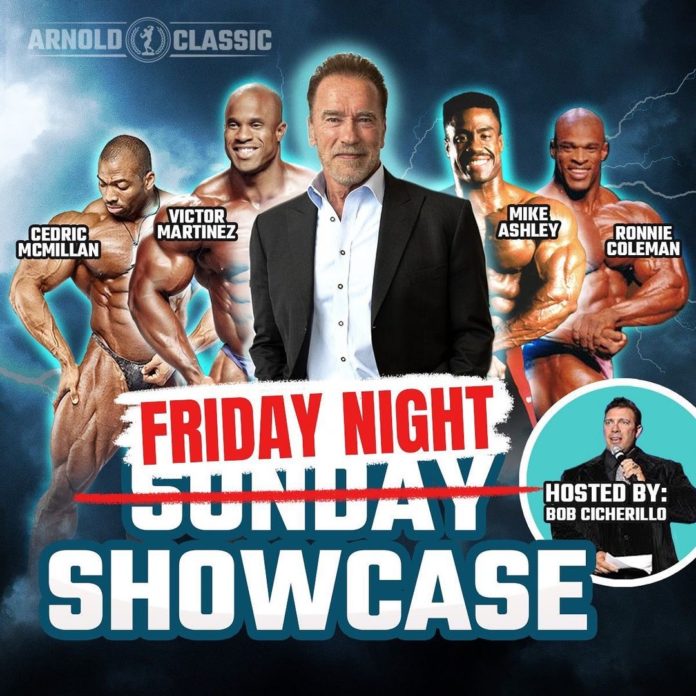 In consideration of the recent adoption of expanded health and safety protocols by the City of Columbus, and the safety of our athletes and attendees, the IFBB Pro League Meet & Greet at the 2021 Arnold Classic will not be held this year.
In its place, we are excited to announce the first-ever Friday Night Showcase featuring Arnold Schwarzenegger and former Arnold Classic champions Ronnie Coleman, Cedric McMillan, Victor Martiinez and Mike Ashley in a roundtable hosted by Bob Cicherello. We feel this event will be a fantastic way to kick off the 2021 Arnold Classic! VIP Package holders and those with Meet & Greet tickets are all set for the showcase! Those wishing to purchase tickets can follow the link in our bio.
Thank you for your support of the 2021 Arnold Classic. We look forward to seeing you in Columbus in just two weeks!
Please e-mail info@arnoldsportsfestival.com with any questions or refund requests.