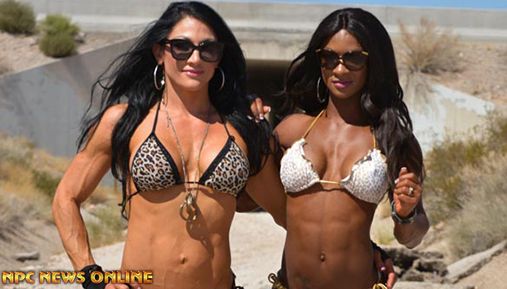 Check out this behind the scenes video of J.M. Manion doing a photo shoot with IFBB
Women's Figure Pros Candice Keene and Candice Lewis in  Jean, Nevada at a desert location.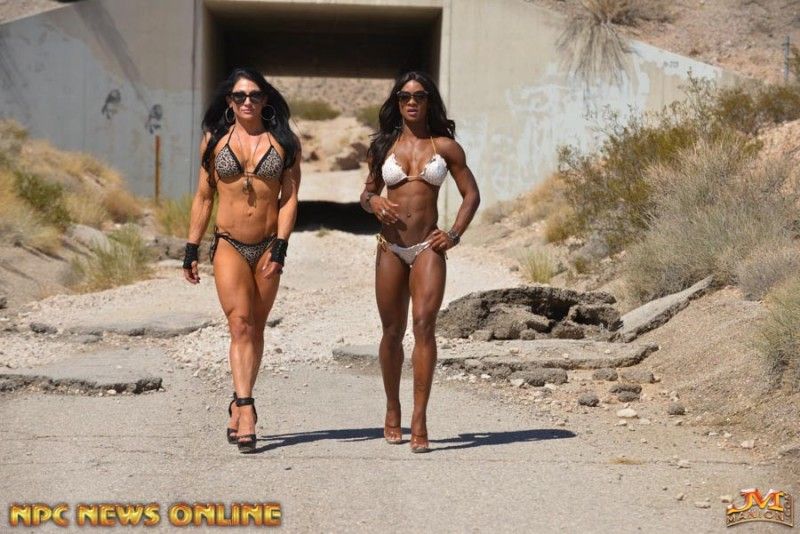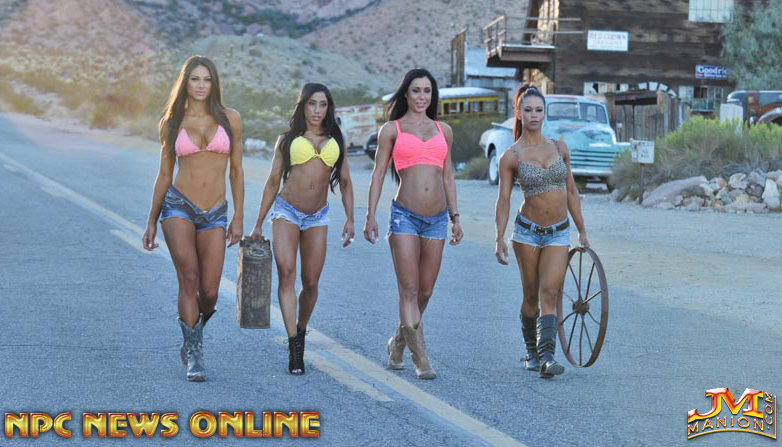 Photos © J.M. Manion – www.jmmanion.com
Art Director & Wardrobe Assistant: Debra Amelio-Manion
Light Disk Assistant: "Hollywood" Jeff Binns
Behind The Scenes Photo Assistant: Amir Marandi
Behind The Scenes Video Assistant (Ghost Town): Ron "Yogi" Avidan
Behind The Scenes Video Assistant (Desert): Adam Silver
This was the 3rd year NPC News Online Chief Photographer J.M. Manion set up to photograph the Sunday after the 2015 IFBB Olympia Weekend at the "Nelson Ghost Town" as it's commonly called. This year's photo shoot included IFBB Pro Bikini competitors India Paulino, Janet Layug, Narmin Assria & Stephanie Mahoe. On hand assisting J.M. were his wife Debbie handling wardrobe & generally keeping things moving, Behind The Scenes Photographer Amir Marandi, Behind The Scenes Videographer Ron "Yogi" Avidan & Light Disk Assistant "Hollywood" Jeff Binns. Once in a while Amir & Jeff swapped duties.
On Monday J.M. & his crew headed out to Jean, Nevada to a desert location with The Candice's, Lewis & Keene! Also now known as C2 (C-Squared). Believe it or not, they had never done a photo shoot together! A group of people in Dune Buggies came by & they got a few photos of The Candice's with them. Almost the same NPC News Online crew was there except Adam Silver was the Behind The Scenes Videographer as Yogi had to fly home.
All of J.M. Manion's photos are unedited with no retouching. "The whole photo shoot was a collaborative effort by me, the athlete's and my crew on both days," Manion stated. "Everything just clicked on this shoot. For me the key to much of this was using the dual-sided light disk for all the photos. No flashes or strobe lights were used at all. This is what I feel adds to a more natural and occasional unique look to the photos. All adjustments were made 'in-camera' during the course of the photo shoot. Everybody helped & on top of it we all had a fun time!"
So here's a Sneak Peek of the many galleries soon to appear here.