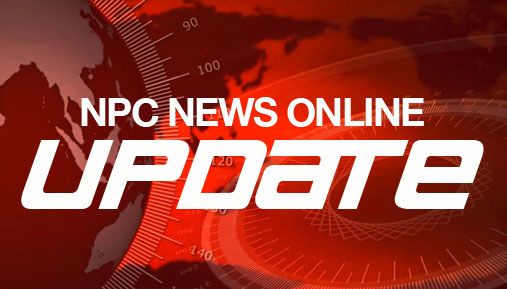 2020 NPC NATIONAL CHAMPIONSHIPS
Bodybuilding   Figure   Bikini   Physique   Classic   Wellness
www.garyudit.com 
 JUDGES FEEDBACK SYSTEM
Specific judges have been assigned to provide feedback for the competitors in each Division.
Competitors have ONE WEEK from the date of the posting of the JUDGES to contact that particular Judge with a Front and a Rear stage photo.
No other judge is obligated to respond to your feedback requests.
MEN PHYSIQUE A to M – SERGE SARIC – sergesaric@gmail.com
MEN PHYSIQUE N to Z – FRANK DIAZ – americanmusclesupply@gmail.com
MEN CLASSIC A to H – TODD HOWE – tahowe269@gmail.com
MEN CLASSIC I to Q – ANDY BARTOLOVOCH – abartolovich@yahoo.com
MEN CLASSIC R to Z – JERRY WARD– bios3training@gmail.com
MEN BODYBUILDING A to H – ROD SMITH – rod8smith@gmail.com
MEN BODYBUILDING I to Q – LUIS SANTA – bigrican1@gmail.com
MEN BODYBUILDING R to Z – BILL SIBILIA – bbbs2727@gmail.com
FIGURE A to H – MAZ ALI – bodyworx2008@hotmail.com
FIGURE I to Q – JOHN HNATYSCHAK – schakdaddy1100@aol.com
FIGURE – R to Z – TERESA ANTHONY – teresananthony@gmail.com
WP/WBB A to H – MONICA HORNBACK – teamhornback@gmail.com  
WP/WBB I to R – TIM GARDNER – tgflex.florida@gmail.com
WP/WBB R to Z – JIMMY HORNBACK – teamhornback@gmail.com
BIKINI A to F – BECKY CLAWSON – bclawson42@aol.com
BIKINI G to L – JACK SULLIVAN – jacks@realtrainingandfitness.com
BIKINI M to R – JOE PISHKULA – jpishkula@gmail.com
BIKINI S to Z – GARY UDIT – gudit@comcast.net
WELLNESS A to M – GARY UDIT – gudit@comcast.net
WELLNESS N to Z – LINDA ANDREW – abenaarn@gmail.com