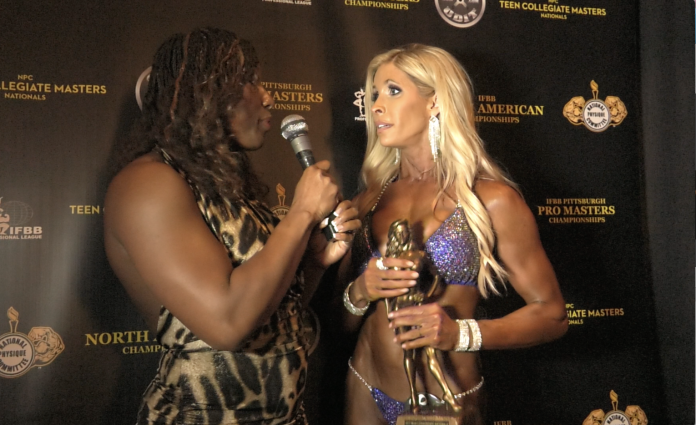 2017 NPC Masters Nationals Over 35 Bikini Overall Winner Heidi Powell
"Behind every great man, there is a great woman," and Heidi Powell, wife of transformation specialist Chris Powell, is no exception. Empowering thousands across the globe, Heidi works side by side with Chris to carry out their vision of transforming lives from the inside out. A co-host of "Extreme Weight Loss," Heidi has been the matriarch and tour de force for the often-struggling participants, serving as their daily fitness coach, voice of reason and biggest cheerleader. Season 5 premiered to high ratings on May 26, 2015. In addition their special spinoff series entitled "Extreme Weight Loss: Love Can't Weight," premiered on June 23rd, where she and Chris helped transform real-life couples in the months leading up to their weddings. Currently, EWL is in syndication, airing all seasons on TLC and OWN.
Adding best-selling author to her list of accolades, she coauthored Chris' second book, Choose More Lose More, for Life, which immediately soared to the top of the New York Times Best Seller list. The book offers readers four different carb cycles, and twenty new workouts called Nine-Minute Missions that pack maximum results into minimum time. Additionally, she and Chris just released their newest book entitled, Extreme Transformation: Lifelong Weight Loss in 21 Days, published by Hachette, that provides a comprehensive blueprint for changing your body—and life—in just 21 days.
In 2013, Heidi welcomed America into her home on the ABC.com web series "Meet the Powell Pack." Each episode followed the Powells as they managed hectic schedules, weeks away from home and the difficult balance between work and family life.
Heidi writes a very successful blog, where her daily posts include workout tips, recipes, as well as advice on parenting, marriage and how to balance it all. This past year, Heidi became a NPC bikini competitor in the body-building world, after experiencing a transformation of her own. Training for these competitions has ignited a new passion within Heidi to empower women and teach them that you don't have to starve yourself to achieve the body you want.
While simultaneously filming and coaching private clients and participants from "Extreme Weight Loss," Heidi travels the country with Chris for speaking engagements and television appearances on such shows as "Good Morning America," and "The Dr. Oz Show," sharing vital tips and innovative solutions, transforming lives along the way. She is also part of the Women's Health Magazine Advisory Board, where she offers expert advice on a regular basis.
Heidi has more than a decade of experience as a personal trainer, and holds both ACE and Crossfit certifications. As a coach, mother of four, and manager of their family business, Heidi brings a whole new perspective and level of compassion to the Powell's approach, helping others overcome many of life's challenges to create effective, long-lasting success. When not travelling, she resides in Phoenix with Chris and their four children.