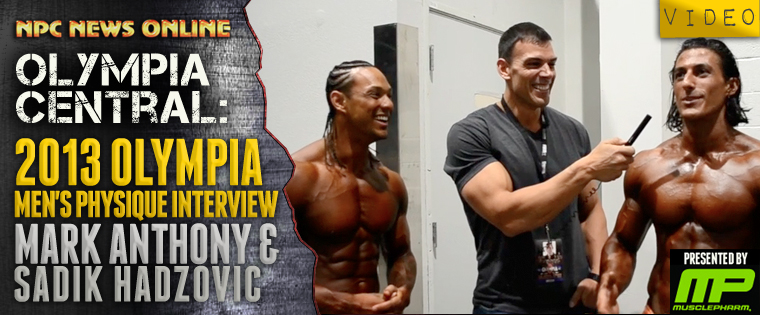 Video Interview with Mark Anthony and Sadik Hadzovic Men's Physique Competitors by NPC News Frank Sepe.
Back stage after Pre-judging  Frank Sepe interviews Mark Anthony and Sadik Hadzovic . They decided that whoever loses has to? Check it out!
Presented by MusclePharm


NPC News Online: Olympia Central
 Presented to you by MusclePharm. Check out the new Arnold Schwarzenegger Series.
Go to http://tinyurl.com/ktffrqk for all our upcoming Olympia coverage.