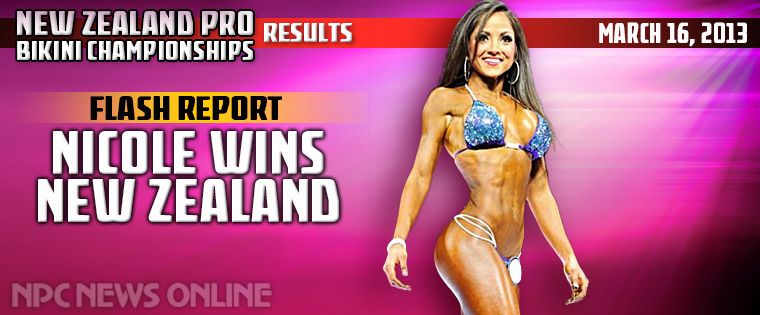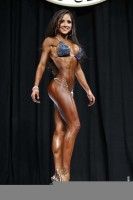 Nicole Nagrani won her first contest of the 2013 IFBB season, taking straight firsts on the judges' scorecards to win the New Zealand Pro Bikini Championships on Saturday.
The 21-year-old now has six career victories, and has won at least one contest in each of her four years in the IFBB. Nagrani, the 2011 Bikini Olympia winner, has yet to finish outside of the top three in 12 professional contests. In three contests this season, she has placed third (Bikini International), second (Australia Pro Grand Prix) and first (New Zealand Pro).
Pollianna Moss finished 2nd, her second top-five finish in a row after placing fourth at last week's Australia Pro Grand Prix. Moss turned pro at last year's NPC Junior Nationals, then earned her first pro victory one week later at the Toronto Pro.
Hometown favorite Jessica Pendergrast of Auckland, New Zealand, rounded out the top three. Pendergrast placed sixth in Australia a week ago.

SCORESHEET